Immediate speculative development action needed for UK Regional markets as they turn the corner
Date of Article

May 02 2014
Keep Informed
Sign up to our newsletter to receive further information and news tailored to you.
Sign up now
London, 23 May 2014
, Businesses taking up office space within the UK's various regional office markets turned a corner in 2013 with Cambridge, Leeds, Oxford and Bath all reporting take-up after much stagnation during the recession. With rental growth forecast by the end of the year across all regional centres for the first time in six years, immediate action in terms of speculative development is required now in order for sufficient volumes to be built to ensure continuing rental growth and overall future viability of the office markets, according to Carter Jonas at its Commercial Edge National Launch held this week at its National HQ at One Chapel Place, London W1.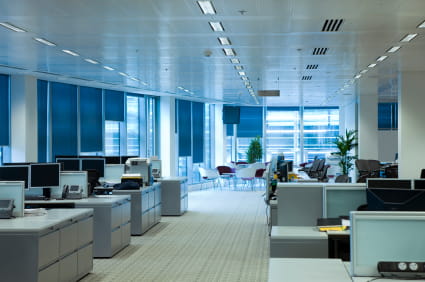 Cambridge's letting activity totalled almost 700,000 sq ft, an impressive 38% improvement from its 2012 level, and 32% above the five year average for the city. This reflected strengthening demand and improving market sentiment for good quality office accommodation. The average size of transaction to complete during 2013 was 17,278 sq ft, 62% higher than its 2012 level of just over 10,000.
Leeds' take-up totalled 600,000 sq ft, its highest level for 10 years and almost double the five year average. The figures include the circa 82,000 sq ft acquisition at Leeds Valley Park by the Lovell Group – the largest out of town transaction to complete for more than a decade.
In Oxford, take-up totalled 185,000 sq ft, a 28% improvement on its 2012 level although it was just shy of the five year average. Much activity is in the pipeline in terms of letting activity and a far more prosperous year ahead is predicted.

Bath's take-up totalled 115,000 sq ft, its highest level in four years.

Catherine Penman, head of research at Carter Jonas said: "In line with improving take-up levels, all our regional centres have witnessed a sharp reduction in vacancy rates with strengthening demand as a result of improving market conditions. The supply of good quality accommodation is now acutely low across all our regional markets.

"Whilst the London's City market continues its development frenzy and the West End is increasingly hampered by opportunities, despite the notable market improvement, development activity remains acutely low throughout the regional markets. 101 & 102 Park Drive at MEPC's Milton Park is the first speculative development within Oxfordshire for six years with no other development evident across the other regions and the supply of good quality stock is now reaching acutely low levels. In Cambridge the development pipeline totalled 2.8 million sq ft at the end of 2013, 1.5 million sq ft less than its 2012 comparable figures. This is due to a number of significant design and build deals completing in the last year which have consequently reduced the amount of available consented land.

"This notable reduction of the pipeline, which is in sharp contrast to the majority of other regional office markets, is of increasing concern to the future expansion and vitality of the Cambridge office and lab markets.

"Immediate speculative development action is required now across all regional centres in order for sufficient volumes to be built to ensure continuing rental growth and the overall future viability of the office markets," said Catherine Penman.

Prime office rental levels are forecast to increase across the regional markets with
Cambridge increasing to £35.00 per sq ft (2013: £33.00 per sq ft)
Leeds to £27.00 per sq ft (2013: £25.00 per sq ft)
Oxford to £25.00 per sq ft (2013: £23.50 per sq ft)
Bath to £24.00 per sq ft (2013: £24.00 per sq ft).
Catherine Penman added: "The Grade A rents in central Cambridge are on a par with Wimbledon and higher than other strong M25/Thames Valley office submarkets such as Reading, Maidenhead and Uxbridge. Bath is at the lower end of the scale at the early twenties although it is our view that if new office stock were to be built in the city, rents in the mid twenties ought to be easily achieved."

For the last two to three years, London has reigned supreme in investment terms, and heavily dominated investment activity. However, increasing evidence of the erosion of London's appeal is appearing with prime yields in the West End and City now at 3.75% and 5.25% respectively and are forecast to see an inward shift of 25 basis points each over the next four years.

Catherine Penman concluded: "In contrast to London's investment market, economic recovery has bolstered the regional markets' competitiveness and these markets are forecast to witness a hardening of yields of between 50 and 75 basis points, based on a relatively conservative view of the market. Future compression should favour the regions, as economic growth filters out of London and the South East and investors increasingly exploit the pricing gap for greater returns."