Welcome to
the Model Estate
research report 2018
2018 edition

The Model Estate is a notional agricultural estate created by Carter Jonas in 2010. The estate comprises 3,168 acres located within the geographical triangle bounded by the M4, M40 and M5 motorways.
The Model Estate was created to enable us to compare the performance of agricultural land against other asset classes. Each year we analyse the Estate's data and make strategic recommendations based on market conditions, similar to the process undertaken by Carter Jonas for estates under our management.
Download the full 2018 report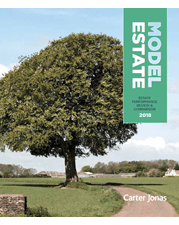 In 2018 we carried out a strategic review of the Model Estate to ensure we were maximising value from its varied portfolio.
For more information on Estate Management and strategic reviews, please contact Tom Fawcett.

@
@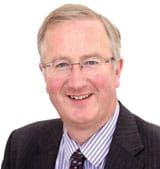 Tim Jones
FRICS
Partner - Head of Rural Division
01223 346609
email me
about Tim
@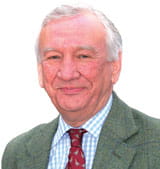 Tom Fawcett
MRICS, FAAV
Partner
01423 707806
email me
about Tom
@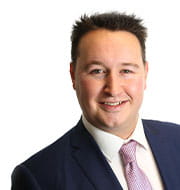 Charles Hardcastle
MRICS, FAAV
Head of Energy and Infrastructure Valuations - North
07969 354368
email me
about Charles
Tim is head of the firm's Rural Division and of the Cambridge office, although he spends a considerable amount of time in London.  He has over 20 years experience in advising institutional and private clients on a very wide range of rural business issues, including sales and purchases, strategic advice and valuations.  He often works with specialists in other divisions of the firm to provide clients with a fully integrated property service.  Tim lives near Newmarket and has a keen interest in country pursuits, encouraged constantly by his two children.
I can provide advice on:
Tom is a Partner advising private and institutional clients on all aspects of rural property management specialising in strategic planning in respect of development, succession planning, purchases and sales, and estate reorganisation. Tom runs his own farm and is passionate about all country pursuits.
I can provide advice on:
Charles is a Partner, based in Yorkshire but who operates on a National basis across the country. He heads the Carter Jonas Energy and Marine Team which deals with a wide range of energy projects including wind, solar PV, hydro power, anaerobic digestion plants, biomass plants, peak power generators, clean coal, oil and gas, coal bed methane and energy storage projects.
The services provided in the energy sector include site referencing and transmission matters, site search and evaluation, feasibility studies, financial modelling, planning applications and site consents, landowner support and site promotion, due diligence, valuations, finance, site acquisitions and disposals, power brokerage, wayleave negotiations and feedstock procurement.
The Marine team manage a significant coastal portfolio around England through leases, licences, easements and consents. Activities within the area are varied and cover a wide range of issues such as port developments, marinas, moorings, jetties, cable and pipeline river crossings, outfalls and regulating and conservation leases and stakeholder liaison.
Outside of work, Charles is keen cricketer who also tries to maintain a handicap in golf and enjoys country pursuits.
I can provide advice on:
RURAL PROPERTY MANAGEMENT
Our farm and estate management teams draw on our multi-disciplinary business to deliver a wide range of services to ensure maximum returns on clients' assets.
FIND OUT MORE
Related services
Rural Land & Business
Carter Jonas's rural team is renowned for its quality of service, expertise and the '...
Explore service
Our other farms, land & estates services