The new Use Classes Order
What is the potential scale of impact on town centres?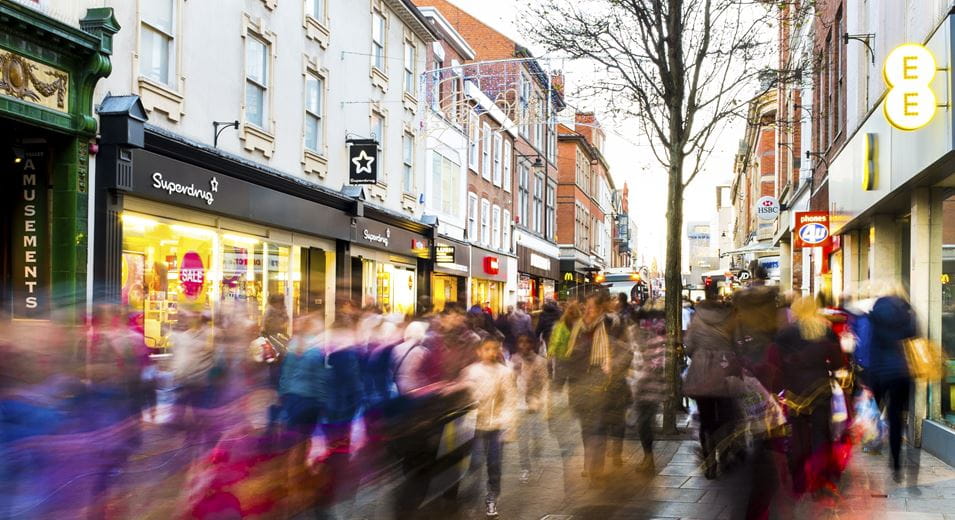 The recently announced changes to the Use Classes Order in England will have a substantial impact on our town centres.
A key element is the creation of a new E category use class for 'commercial, business and services'. This will be a very broad-ranging use class, incorporating retail space (current use classes A1-A3), office space (B1), as well as other elements including research and development facilities, industrial uses, clinics, health centres, creches, day nurseries, day centres, gyms and most indoor recreations. The existing A4 (pubs or drinking establishments) and A5 (takeaways) will move to the Sui Generis category.
We have examined the potential scale of impact from these changes by looking at data on the stock of 30 of the largest city centre retail markets in England (outside of Greater London).
The 30 centres have a total retail stock of 55 million sq ft. The vast majority of this space is in existing use classes A1 to A3. Indeed, across the local authority areas for the top 30 locations, only 7% of units are in use classes A4 and A5, and so the overwhelming majority of this stock will transfer to the new category E.
The only other exception within retail is for those units designated as 'local convenience stores', which will transfer to new use class F2. However, these must be no more than 280 sq m, sell mostly essential goods, and be a minimum of one km from another similar outlet. This use is therefore likely to make up an extremely small proportion of the overall floorspace.
All office space will also transfer to the new E use class. Town centre office space across the 30 locations equates to 145 million sq ft.
In total, therefore, nearly 200 million sq ft of retail and office space will potentially be transferred to use class E across the 30 town centres.
Additionally, any space classed as research and development or light industrial town centre use will also transfer. On top of this, elements of the existing D1 use (including clinics, health centres, creches, day nurseries, and day centres) and D2 use (gyms and most indoor recreations) will also transfer to this use class, further increasing the scale of the change.
The changes came into effect on 1 September, and therefore the impacts could be felt rapidly, especially given the immense speed with which demand for town centre space is changing in the wake of COVID-19 – for both retail and commercial uses.
Our viewpoint
This change follows the existing trend towards greater flexibility in how buildings are used within our town centres. Previous experience has shown that the impact can be substantial. For example, a significant amount of office space was converted to residential following the change in Permitted Development Rights to allow this, benefitting town centre living but exacerbating shortages of office space in some markets.
With such a broad range of uses within the new class E category, the effect of these changes will be to remove the ability of local planning authorities to control the nature and occupier combination within their centres. However, the change offers greater flexibility for the occupational mix of our high streets to respond more quickly to the unprecedented and unpredictable changes in occupational demand that are now under way.
The substantial amount of space potentially in play shows the possible scale of change. The extent to which this occurs will depend more than ever on the market, and how the current uncertainties play out. Many other factors will constrain what can be achieved in practice on individual properties, ranging from restrictive lease covenants, limitations attached to planning permissions and legal agreements, to physical constraints. However, the look, feel, and indeed the very purpose of our town centres appears set to change dramatically over the coming years.
Please note: our top 30 locations exclude Greater London and are primarily based on the size of their town centre retail stock, and include Carter Jonas' key commercial locations of Birmingham, Bristol, Bath, Cambridge, Oxford, and Leeds.
For further information, or to speak directly to one of our property professionals, please contact us.
@
@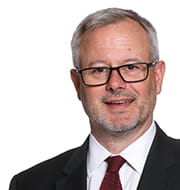 Nick Taylor
MRTPI MRICS
Partner - Head of Planning
020 7016 0733
email me
about Nick Taylor
@
Daniel Francis
Head of Research
020 7518 3301
email me
about Daniel
Nick is a chartered town planner and development surveyor with over 25 years' experience, gained across the residential, commercial, retail and industrial sectors for corporate, institutional and private landowners and developers. He has worked at CBRE and Drivers Jonas Deloitte. His professional experience is in three main sectors – Strategic Land / Projects, Retail / Mixed-Use and Central London. Strategic Projects / Land involves the promotion of land for commercial and residential development for landowners and developers. Retail / Mixed-Use schemes are a blend of edge of centre and town centre mixed-use schemes with food stores and other uses, often residential. This sector includes regeneration and waterside schemes. Central London focuses on projects from Canary Wharf to Hammersmith and Camden down to Wandsworth, Southwark and Lambeth.
When he isn't working, Nick can be found playing golf (increasingly badly) and spending time re-stocking and emptying his wine cellar to indulge his passion for wine.
I can provide advice on:
Daniel Francis has been Head of Research at Carter Jonas since 2018. He is responsible for delivering the firm's programme of market and topic-based research, providing clients with the insight they need. Daniel's main focus is the commercial market, and he works closely with his rural and residential research colleagues.

Daniel is a member of the Investment Property Forum and the Society of Property Researchers.
I can provide advice on:
Simply Better Advice
View our Planning & Development response to COVID-19
FIND OUT MORE