Carter Jonas achieves landmark £1 million town centre apartment sale
Date of Article

Dec 17 2013
Keep Informed
Sign up to our newsletter to receive further information and news tailored to you.
Sign up now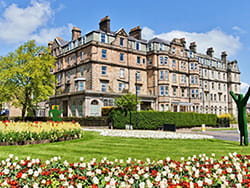 17 December 2013, National property consultancy Carter Jonas has sold what is believed to be Harrogate's first £1 million apartment.
The town centre duplex apartment, which is located at a prestigious address overlooking the West Stray, has just sold for 'well in excess' of the seven figure sum, said Carter Jonas's head of residential sales Tony Wright.
It is believed this is the most expensive centrally located apartment to have ever been sold in the spa town.
 
Mr Wright said: "This is a milestone. The sale illustrates the popularity and confidence that exists in living in central Harrogate.
 
"There is strong demand from purchasers wanting to live within walking distance of the popular town centre."
 
He added: "Harrogate has a plentiful supply of apartments – a strong flat culture – but there are few apartments of this size and quality."
 
The apartment is arranged over two floors and extends over 4,600 sq ft (430 sq m) of living space. 
 
Tony Wright added that the apartment sale is further evidence that 2013 has been an exceptionally good year, and early 2014 will be a great time to move.
 
He said: "Over the last year we have seen a significant improvement in the level of property transactions, across the board. All of our Yorkshire offices have posted excellent results, and the outlook for 2014 is very positive."