Advanced Oxford welcomes two new members, including Carter Jonas
Date of Article

Aug 11 2020

Sector

Commercial
Keep Informed
Sign up to our newsletter to receive further information and news tailored to you.
Sign up now
@
@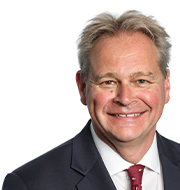 Steven Sensecall
Partner - Head of Planning in the Southern Region
01865 297705
email me
about Steven
Steven is Partner and Head of Planning Southern Region and is based in our Oxford office.
I can provide advice on:
Advanced Oxford, the membership organisation for Oxfordshire's innovation businesses, now welcomes two new members.
The Oxford Science Park and Carter Jonas have joined Advanced Oxford, which is committed to supporting the long-term development and success of the Oxford region as a place to live and work. Advanced Oxford's goal is to make the Oxford region the most fertile innovation economy in the UK; a globally connected cluster, recognised as the best place to start, grow and locate innovative and knowledge-based businesses. Both The Oxford Science Park and Carter Jonas share this commitment to Oxfordshire's innovation eco-system. The Oxford Science Park and Carter Jonas are joining as Advanced Oxford kicks off its next research project, focused on a green recovery.
Sarah Haywood, Advanced Oxford's Managing Director said: "We are delighted to welcome Carter Jonas and The Oxford Science Park into our membership at this time. Both organisations have a long-track record in providing the infrastructure and places that allow commercial science to flourish within the Oxford region and they both bring great expertise to our work."
Steven Sensecall, Partner and Head of Carter Jonas Oxford said: "We are extremely pleased to have come on board as a member of Advanced Oxford. Over many years, Carter Jonas has developed and deployed sector expertise, strategic understanding and advice to Oxfordshire's innovation sector, fostering long-term business relationships to successfully support clients including at Oxford Science Park, UKAEA, Harwell and Culham. Such names resonate at both a national and international level and we are extremely proud of how these innovative firms and centres of excellence continue to make their mark. Advanced Oxford is an ambitious organisation and our joining will help maintain and even strengthen our understanding of businesses working in this area, allowing us to deliver the best solutions for our clients. More widely, it provides a powerful platform and forum for debate and an opportunity to celebrate and champion the pioneering work taking place across the county."
Piers Scrimshaw-Wright, CEO of The Oxford Science Park, said: 'With its focus on making the Oxford region prosper as a great place to live and work, Advanced Oxford's aims are complementary to ours. As a member we look forward to working with it on important issues such as infrastructure, strategic planning and the green recovery.'
Advanced Oxford plans to publish its report and recommendations on green recovery later in the year. Details of the project, along with ways to get involved, including adding company details to the Directory, can be found on Advanced Oxford's website.