Carter Jonas Acquires JB Planning Associates
Date of Article

Aug 03 2021

Sector

Planning & Development
Keep Informed
Sign up to our newsletter to receive further information and news tailored to you.
Sign up now
@
@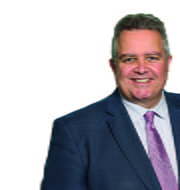 Colin Brown
MRTPI
Partner - Head of Planning and Development Division
01223 326826
email me
about Colin
Colin is a Partner and was appointed Head of Planning & Development Division in November 2020, he is based out of our Cambridge office. He has over 25 years' experience of planning consultancy and has a broad sphere of work. He acts for a wide range of private, institutional and developer clients and has worked on significant planning applications and appeals.
He regularly instructs Counsel, and has appeared at a number of Local Plan examinations and in Section 78 and other appeals where he has often given evidence. He carries out much land promotion work and has a strong track record of delivering planning consents taking projects through their entire process from site identification to construction on site.
Away from work, Colin is Chairman of the Cambridge Forum for the Construction Industry and of the Cambridge branch of networking group, Interact. He is also Chairman of the Dining Rights Committee at the Hawks' Club, a sporting club in the City for Cambridge University sportsmen. He is a regular, if poor golfer, a keen cyclist and a committed, but somewhat less dangerous skier than he once was.
I can provide advice on:
Carter Jonas has acquired JB Planning Associates (JB Planning), an independent planning, urban design, and development consultancy in Hertfordshire, as part of its drive to enhance its presence across the East of England and strengthen its national planning and development capabilities.
Established in 2002, JB Planning comprises 11 people, including eight planners and urban designers. All join Carter Jonas' existing Planning and Development Team in Cambridge. JB Planning's managing director John Boyd joins the firm as a Group Partner, while Paul Atton, James Rennie and Jeremy Pyatt all become Partners.
JB Planning has considerable experience across the country, delivering residential and mixed-use schemes in both the public and private sector. Its team has been involved in a variety of projects, including the successful promotion of strategic development opportunities and land allocations through Local Plans, the preparation and submission of major planning applications and appeals, and small and medium scale residential and mixed-use developments, involving both planning and urban design expertise.
JB Planning joins Carter Jonas' national Planning and Development division which forms a core part of the business alongside its Commercial, Residential and Rural offering. Its Planning and Development Team has grown significantly in recent years and its dedicated group of specialists now work nationally from six regional hubs, including Birmingham, Bristol, Cambridge, Leeds, London and Oxford. This acquisition boosts its existing team of planning and urban design professionals to in excess of 100.
Colin Brown, Head of Planning and Development, Carter Jonas, said: "The addition of JB Planning provides us with an ideal platform to strengthen our national team and continue the expansion of our development and planning services across the eastern region - reinforcing our status as the go-to experts.
"Like Carter Jonas, JB Planning has a strong track record of working with major housebuilding and development companies, estate landowners, businesses, and individual land and property owners, and is recognised for its high standards of care and quality professional advice. I look forward to working with the team over the coming months to achieve greater synergy, utilising our combined knowledge, expertise, energy and values to deliver a more innovative approach for our clients."
John Boyd, Managing Director of JB Planning Associates said: "Joining Carter Jonas' established Planning and Development team is an exciting opportunity for us to grow this part of the business. Our Planning and Urban Team have achieved a diverse client base and established a strong track record in delivering high quality masterplans and place making urban design solutions, planning permissions and site allocations on complex sites throughout the southeast and other parts of the country stretching from Crewe to Somerset and the south coast of Kent, building a strong planning reputation."
Mark Granger, Chief Executive, Carter Jonas, said: "As we enter into the second year of our long-term strategy, we aim to maintain the rate of growth achieved over recent years by investing in our principal areas of business and the best talent. As such, it is extremely heartening to welcome John and his team to Carter Jonas. Together we will establish one of the largest planning and urban design practices in the region, benefiting our national teams as well as our clients from across the multiple property sectors in which we operate."
This is the fourth in a series of acquisitions by Carter Jonas of planning and development businesses. In 2017 Carter Jonas acquired Kemp & Kemp, an Oxfordshire planning and development consultancy. This followed the earlier acquisitions of New Square Holdings, that included Cambridge based commercial and planning consultancy Januarys, and London-based planning consultancy, Planning Perspectives. The acquisition of JB Planning Associates is effective from 30 July 2021, from which date it trades as Carter Jonas LLP.