Carter Jonas Named as A Supplier on Crown Commercial Service's Estate Management Framework
Date of Article

Aug 18 2021

Sector

Advisory Services & Sectors
Keep Informed
Sign up to our newsletter to receive further information and news tailored to you.
Sign up now
@
@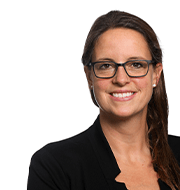 Alexandra Houghton
MRICS
Partner - Head of Consultancy and Strategy
020 7518 3225
email me
about Alexandra
Three career highlights:
Significant involvement in and preparation of the Ministry of Defence 'Footprint Strategy' announced in the House of Commons, during a 2 year secondment to DIO.
A number of Central Government and Local Authority Green Book Business Cases leading to relocations, change programmes and adopting new ways of working.
Sale of Centrepoint Tower to Almacantar under the Targetfollow administration
I can provide advice on:
Carter Jonas has been named as a supplier on Crown Commercial Service's Estate Management Services (EMS) framework.
Crown Commercial Service (CCS) supports the public sector to achieve maximum commercial value when procuring common goods and services. In 2020/21 CCS helped the public sector to achieve commercial benefits equal to £2.04bn - supporting world-class public services that offer best value for taxpayers.

Carter Jonas is appointed on the 36-month framework under four Lots:
Lot 1 - Total Estate Management
Lot 2 - Estate (Property) Management
Lot 3 - Agency and Lease Management
Lot 5 - Valuation and Compulsory Purchase Orders
This is the third consecutive CCS framework that Carter Jonas has successfully secured a position. The firm gained one of the most extensive shares of mandates arising from the previous framework, with key clients including The British Library, Buckinghamshire County Council and Highways England.

Alexandra Houghton, Head of Public Sector, Carter Jonas, said: "Our team of public sector specialists are determined to deliver value for money and effective solutions for organisations, helping to reduce estate costs with proactive property strategies and effective management of operational and investment assets. We have a proven track record advising on diverse and complex property portfolios, and our successive appointments on CCS frameworks demonstrates the level of confidence and trust our team continues to achieve through the quality of our work and approach."


Notes to editors:
Crown Commercial Service (CCS) is an Executive Agency of the Cabinet Office, supporting the public sector to achieve maximum commercial value when procuring common goods and services.
To find out more about CCS, visit: www.crowncommercial.gov.uk
Follow us on Twitter: @gov_procurement
LinkedIn: www.linkedin.com/company/2827044