Carter Jonas Bolsters Business Development and Research Capabilities with Two Senior Hires
Date of Article

Dec 10 2018

Sector

Planning & Development
Keep Informed
Sign up to our newsletter to receive further information and news tailored to you.
Sign up now
Carter Jonas has strengthened its in-house research and business development capabilities with the appointment of Daniel Francis as Head of Research and Theo Tighe as a Business Development Manager in the Planning & Development team. Both are based out of the firm's head office, One Chapel Place, London.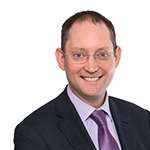 Francis was previously Head of Research at GVA which he joined in 2010 as a Senior Researcher. He has more than twenty years' experience in commercial property markets including as a property analyst for Railtrack. In his new role, Francis will draw on his expertise to develop new research methodologies for Carter Jonas' commercial, planning and development, residential and rural teams working across its national network of 33 offices.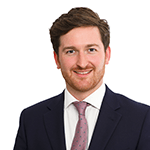 Tighe joins from Northern Trust Wealth Management where he worked in its wealth strategy team specialising in research, deal origination and profitability modelling. Additionally, he advised the bank's client development and senior relationship managers on pricing strategies. Tighe originally trained as a Planner, gaining a Masters in Town & Country Planning. In his new role at Carter Jonas, Tighe will work with the firm's 100 strong Planning & Development team, to identify and lead on sector-specific and cross-divisional business opportunities.

Iain Mulvey, Head of Business Development, Carter Jonas, said:
"This year Carter Jonas reported revenues exceeding the £60million milestone for the first time. As we look to continue on this trajectory and grow our market share, it is essential that we attract and retain the best people with the necessary level of expertise, drive and ambition to support our business plan.
"Daniel and Theo both have significant sector experience and provide excellent knowledge of core and emerging markets. Market insight is more critical than ever as we move into 2019, and their broad and in-depth understanding of the sectors in which we work will enhance the capabilities of our team for the benefit of new and existing clients."