West Berkshire District Council: Emerging development opportunities
Date of Article

Dec 18 2020

Sector

Planning & Development
Keep Informed
Sign up to our newsletter to receive further information and news tailored to you.
Sign up now
@
@
Nicky Brock
Partner
01865 297706
email me
about Nicky
@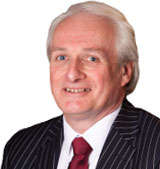 Nick White
Partner
01635 263071
email me
about Nick
@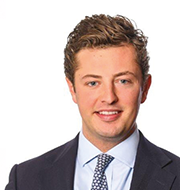 James Cordery
Partner
01865 404478
email me
about James
Nicky is a Partner in the Planning & Development team and is based in our Oxford office.
I can provide advice on:
Nick is a Partner, based in Newbury, who advises private and corporate landowners on the value and disposal of residential and mixed use development sites across southern England.  He has over 30 years experience in land development and new homes markets embracing all forms of transaction, including appraisal, joint ventures, option/conditional contracts and land owners agreements.  Despite an all embracing involvement in this challenging property sector Nick finds time for his passion for family, his two Bristol cars and cooking.
I can provide advice on:
James is a member of the southern planning and development team working out of the Oxford office. He assists in all matters associated with strategic and immediate development land opportunities and helps private and public sector clients in the delivery of development projects across the south of England.
I can provide advice on:
West Berkshire District Council has announced that it is reviewing its Local Plan to cover the period up to 2037
The Local Plan Review will identify the development that is required to meet the local area's needs, set out a strategy for distributing development within the district, and outline the Council's policies for conserving and enhancing the natural and built environment. The overall aim is to aid West Berkshire in achieving sustainable development.
West Berkshire District Council is are still at an early stage in the plan-making process and have produced an emerging draft version of their Local Plan Review. They believe it is important to understand what their key stakeholders think of the draft plan at this stage, so are inviting comment.
The deadline for submitting a response is Friday 5 February 2021.
If you own land within the West Berkshire district, this could be your opportunity to influence the Local Plan Review and realise the potential of your land. Our Planning & Development professionals can aid you in preparing a detailed response. To find out more, please contact us.
About Carter Jonas
Carter Jonas LLP is a leading independent UK property consultancy working across commercial property, residential sales and lettings, rural, planning, development and national infrastructure. Supported by a national network of offices and 800 property professionals, our experts are renowned for their quality of service, expertise and the simply better advice they offer their clients.
Commercially astute planning and development advice will often be the key to unlocking the full value of land and property assets. Through specialist Planning & Development teams based in our London and regional offices, our professionals can deliver a full range of management, consultancy, transactional and agency services with truly national coverage.
In Oxfordshire alone we have secured planning permission for 8,500 new homes and one million sq ft² of commercial space within the past five years.
For further information on our Planning & Development services and expertise, click here.
If you would like to speak to our professionals about the potential of your land, please contact us.