Carter Jonas Recruits Leading Infrastructure Specialist
Date of Article

Feb 25 2021

Sector

Farms, Land & Estates
Keep Informed
Sign up to our newsletter to receive further information and news tailored to you.
Sign up now
@
@
Dermot Scanlon
Partner
0121 8207956
email me
about Dermot
@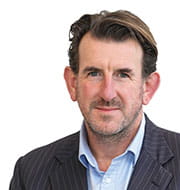 Mark Hall-Digweed
Head of Infrastructures
07801 666144
email me
about Mark
Mark Hall-Digweed heads the Infrastructures department, where he has developed the team to deliver project management, land agency and property consultancy services to utility, public sector bodies and civil engineering organisations. The team is very successful and has grown to attract large clients such as Network Rail. Mark was also appointed in 2010 to lead Carter Jonas's cross divisional Public Sector Group, where he is responsible for developing clients with complex multi-faceted requirements.
Marks primary skills include multiple site management, high level negotiation and dispute resolution, programme management and the implementation of new systems, estate management, as well as compulsory purchase and compensation work. He has high levels of experience in all of the above.
I can provide advice on:
Find me on Linkedin
Carter Jonas has enhanced its Infrastructure & Energy team appointing infrastructure planning and consents specialist, Dermot Scanlon, as a partner based out of its Birmingham office.
He joins from Stantec (formerly Peter Brett Associates) where he led its infrastructure planning team and has over 30 years' practical experience in achieving consents and delivering infrastructure projects across the transport, energy, water resources, waste and development sectors. In recent years, he has worked with project promoters and the public and private sectors, in the consent and delivery of some of the largest infrastructure projects of their kind in the country, via both Hybrid Bill and the Development Consent Order (DCO) process, such as HS2 (Phases 1 and 2b), Tideway Tunnel, Lower Thames Crossing, Riverside Energy Park and Sizewell C.
Mark Hall-Digweed
, Head of Infrastructure & Energy, Carter Jonas said:
"Dermot has an excellent reputation, and he is a great addition to our infrastructure team, which is one of the fastest-growing of its kind in the country. His extensive and diverse experience in infrastructure planning, consent and delivery, further strengthens our capabilities. Working on major projects across the country provides him with a unique insight into the vital role of stakeholder engagement and its value to the consents process. His knowledge will be imperative as we continue to support and engage effectively with clients, communities and key stakeholders to realise the benefits of regeneration and development."
Dermot Scanlon
, Partner, Infrastructure & Energy, Carter Jonas said:
"I am genuinely excited to have joined such a dynamic and diverse team which continues to invest in its people, resources and sector specialisms. I look forward to renewing and building relationships across Carter Jonas' business and the wider market, using our collective experience to support the delivery of new and sustainable forms of development, providing complete and effective advice for our clients as they navigate the opportunities and challenges in the sector."