Carter Jonas to sponsor the Water Infrastructure & Capital Investment Conference 2021
Date of Article

Feb 19 2021

Sector

Farms, Land & Estates
@
@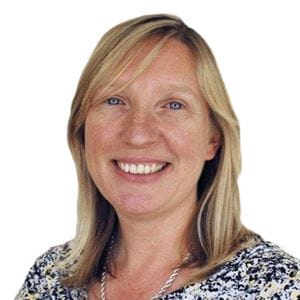 Jane Barlow
Partner - Head of Utilities
01925 940416
email me
about Jane
@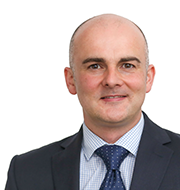 Steven Drennan
Partner
020 7518 3244
email me
about Steven
Jane is a Partner and is based in our Warrington office.
I can provide advice on:
Steven Drennan is based in our Chapel Place office in London and is a Partner in the Rural team.
I can provide advice on:
Utilities
Our team of 80 surveyors includes four utility specialists with over 60 years' combined experience working in utility companies.
Find out more
Jane Barlow and Dermot Scanlon of Carter Jonas' national Infrastructure team are speaking at the Water Infrastructure & Capital Investment Conference next week, on Tuesday 23 February.
They will outline how land and planning requirements may change to meet water resource challenges.
Every five years statutory Water Resources Management Plans (WRMPs) set out a company's intended approach for at least the next 25 years, with consideration given to population growth and climate challenges. This approach is leading to a pooling of national water resources as well as building in resilience for moving water at times of drought. This requires a huge amount of new infrastructure, the necessity for which is set to influence the land and planning conditions for projects.
Water Companies have historically built their networks and infrastructure using statutory powers under the Water Industry Act 1991, but larger scale projects are likely to be classed as Nationally Significant Infrastructure Projects (NSIPs), with a different process to acquire land under a Development Consent Order. Planning in a similar manner has historically used local Town and Country Planning legislation, but for NSIPs, water companies may have the option to utilise legislation under the Planning Act 2008 to obtain Development Consent Orders (DCOs).
To hear more on the subject, please register to attend the conference
here.
Jane Barlow is a Carter Jonas partner and head of the firm's Warrington office. She has over 25 years' experience in providing specialised property advice to water companies and has worked at United Utilities and in private practice acting for water, infrastructure and utility clients. Jane has also acted on NSIPs requiring DCOs for many infrastructure clients in the transport and energy sectors.
Dermot Scanlon joined Carter Jonas as a Partner in January this year from the engineering consultancy sector. With more than 30 years' experience, he has been actively involved in obtaining consents and delivering infrastructure projects across the water resources, waste, energy and transport sectors. He has worked on the consent and delivery of some of the largest projects of their kind in the country, including several NSIPs via the DCO process such as Thames Tideway. Most recently he been working on the feasibility and potential consent routes for long distance water transfer and water resilience projects.
Carter Jonas' Infrastructure team, comprising 130 infrastructure specialists provides services including Land Assembly, Compensation, Land Referencing, DCO Planning, Minerals and Waste, Telecommunications and Energy, advising major infrastructure and utility clients in the Transport, Energy, Utilities and Regeneration Sectors.