Carter Jonas Appoints Lisa Simon as New Head of Residential
Date of Article

Jan 18 2019

Sector

Residential services
Keep Informed
Sign up to our newsletter to receive further information and news tailored to you.
Sign up now
@
@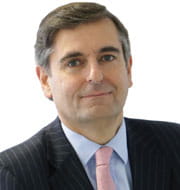 Mark Granger
FRICS
Consultant
020 7518 3233
email me
about Mark
@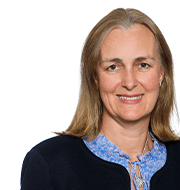 Lisa Simon
MARLA
Partner - Head of Residential Division
020 7518 3234
email me
about Lisa
Lisa Simon heads up our Residential Division, which includes sales, new homes, lettings and property management across our National network. She joined Carter Jonas in 2011. Her twenty years plus experience has been largely in London and the Home Counties working with Landlords and Tenants. Lisa oversees the day to day running of our residential branches and acts as a key contact for some of our portfolio clients. She also runs our corporate services department liaising and promoting our properties to companies and their relocation agents. Lisa resides in West London with her husband and two daughters.
I can provide advice on:
Find me on Linkedin
Carter Jonas has appointed Lisa Simon as Head of Residential.
Lisa joined Carter Jonas in 2011 as Head of Lettings and in 2017 was promoted to Equity Partner. Having started her career at Countrywide, she has more than 20 years' experience in the sector.
In her new role, Lisa takes on the leadership of Carter Jonas' residential division, located across its network of 34 offices. The 200-strong team provides expertise in sales, lettings, new homes and development. Lisa joins the partnership's Management Board and, in this role, will work alongside Mark Granger, Chief Executive of Carter Jonas, and the divisional leads from across the Commercial, Planning & Development and Rural businesses.
Lisa succeeds Rory O'Neill, who recently stepped down from the role which he has held for four years. Rory continues to lead the firm's southern residential business from Marlborough.
Mark Granger, Chief Executive, Carter Jonas said:
"As an outstanding leader, Lisa was the obvious choice to take up the mantle, and drive our residential business forward for the next phase of our growth. She has an exceptional track record – her inspiring management style has seen our lettings and property management offering go from strength to strength, increasing the team's turnover and profitability exponentially. She is a trusted adviser to our private and portfolio clients and our internal teams. In October 2018, Lisa took over the direction of the residential sales branches in London and is ideally placed to ensure our sales and lettings departments work together effectively, capitalising on the benefits and opportunities of collaboration in the residential sector and beyond."
Lisa Simon, Head of the Residential, Carter Jonas said:
"I'm extremely excited to be given the opportunity to run our residential business, to draw on my own experience and understanding of the market, as well as the knowledge and expertise of the wider team. As the industry evolves, so too must the way in which we support our clients. Over the last three years, great strides have been made to adapt our services and invest in new technologies to ensure we successfully respond to an ever-changing landscape in residential property. I will focus on building on these achievements, utilising further new technologies and innovations to enhance the energy of our amazing team - for the ultimate benefit of our growing client base."