Hertfordshire County Council Appoints Carter Jonas As Estate Management Advisor
Date of Article

Jul 09 2018

Sector

Residential
Keep Informed
Sign up to our newsletter to receive further information and news tailored to you.
Sign up now
Hertfordshire County Council (HCC) has appointed Carter Jonas on an initial five year contract to provide estate advice and property management services across its portfolio of operational and investment assets.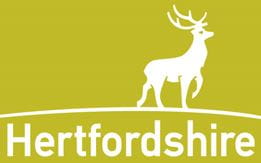 The contract is for the management of over 2,000 properties owned by the county council. In addition to the provision of estate management advice, Carter Jonas will deliver valuation, agency, landlord and tenant, building surveying and planning services.
This is the latest development in the county council's long term strategy to minimise the operational costs of its portfolio whilst ensuring a fully integrated and cost effective service, and HCC has a successful track record of working with Carter Jonas to improve efficiency across its estate.
In August 2016, Carter Jonas was appointed to assist the council in the selection of a development partner to bring forward two urban extensions sites on land identified in its portfolio as operationally surplus to requirements. An OJEU compliant competitive dialogue selection process culminated in HCC recently agreeing terms to form a property development joint venture with Morgan Sindall Investments for a series of housing-led schemes on the land.

Ralph Sangster, Cabinet Member for Resources and Performance at Hertfordshire County Council said:
"We are always looking at ways to improve the management of our estate. We anticipate that working with Carter Jonas will save money which can be re-invested into the front line services we provide for Hertfordshire residents. We look forward to working closely on some innovative projects with Carter Jonas over the next five years."
Iain Mulvey, Business Development Director, Carter Jonas, said:
"Hertfordshire County Council is committed to delivering innovative and cost saving solutions across its portfolio and we are extremely pleased to once again be working with Hertfordshire to support these objectives.
"Carter Jonas is adept in providing proactive and bespoke solutions to assist clients in meeting their long-term goals. The complex and diverse nature of the council's portfolio will be well complemented by the specialist knowledge and extensive experience of the team across our network, including a new office in St Albans that we have recently opened to further support our appointment."