Our professionals advise Buckinghamshire Council on a new ambulance resource facility
Date of Article

Jul 28 2021

Sector

Planning & Development
Keep Informed
Sign up to our newsletter to receive further information and news tailored to you.
Sign up now
@
@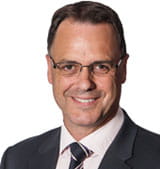 Richard Waterson
MRICS
Partner - Consultancy and Strategy
01865 404466
email me
about Richard
@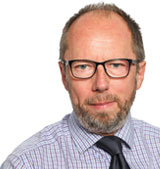 Huw Mellor
Partner
01865 255166
email me
about Huw
Three career highlights:
Account lead for Buckinghamshire County Council estate management contract responsible for the overall client interface and including quality control aspects, job commissioning and KPI performance in addition to the direct delivery of many key projects including strategic sales, implementation of annual asset valuation programme, town centre regeneration schemes and other property initiatives.

Account director for Thames Valley Police between 1997 and 2012 responsible for property services delivery across Oxfordshire, Buckinghamshire and Berkshire and including acquisitions and disposals, rating, landlord and tenant, asset valuations, strategic advice, telecommunications, building consultancy, development consultancy and work place strategy.

Property advisor to Oxford University Hospitals NHS Foundation Trust. Development advice including the sale of a 270 unit surplus residential site in Oxford. Strategic estate planning across the estate with objectives of enhancing clinical use provision as well as maximizing income through long term investment activities. Negotiation of numerous landlord and tenant and development situations across the Trust estate.


I can provide advice on:
Huw is a Partner in the Planning & Development team and is based in our Oxford office.
I can provide advice on:
A state-of-the-art new ambulance resource facility in High Wycombe could be on the cards thanks to a creative new partnership between Buckinghamshire Council and South Central Ambulance Service (SCAS).
The proposal, which got the green light from Buckinghamshire Council's Cabinet on the 20 July, could see the new development built on the demolished former Orchard House site just off Cressex Link, subject to a successful planning application.

The agreement would see the Council, which owns the 1.4 acre site, build a sustainable and environmentally focused new facility to SCAS's design and specification. SCAS would then lease the facility through a long-term rental arrangement.

Providing new office and working accommodation for crews, management office space and improved facilities for the cleaning and re-provisioning of emergency ambulances, as well as ambulances used for transporting patients, the facilities would help SCAS meet required response times and improve services to better meet patient needs.

The completed new building would replace the smaller, outdated ambulance station in West End Street which is no longer fit for purpose and beyond economic improvement.

Our planning consultants are advising Buckinghamshire Council and our commercial team is directing on the leasing and financial terms for the agreement between the two public sector bodies involved.