The Beckford Bottle Shop Plans South West Expansion
Date of Article

Mar 29 2021

Sector

Commercial
Keep Informed
Sign up to our newsletter to receive further information and news tailored to you.
Sign up now
@
Tim is a surveyor in the commercial team based in Bath.
I can provide advice on:
Independent wine retailer, The Beckford Bottle Shop, plans to open five new shops across the south west over the next 12 months, appointing Carter Jonas in its search for new space.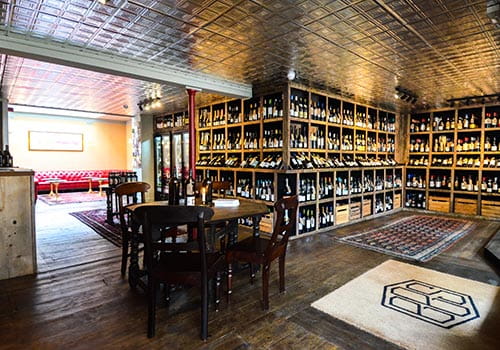 The Beckford Bottle Shop is part of The Beckford Group, a small but diverse set of acclaimed south west hospitality businesses, including four contemporary inns renowned for their style, originality, and seasonal food.
The Beckford Bottle Shop opened its first store in December 2015 in the village of Tisbury. The business has won international acclaim for its extensive, carefully selected wine list, quality of service and welcoming environment. Its second venture, which opened in Bath in October 2018 with a bespoke wine shop and bistro-brasserie, has been awarded a Bib Gourmand by the Michelin Guide for its creative, small dishes.
As part of this expansion, Carter Jonas is appointed to find suitable sites of 1,500 - 3,500 sq ft with existing commercial kitchens, areas for outside seating and easy access to customer parking. The consultancy is focusing on locations in Wilshire, Somerset, Dorset and Hampshire, including cities and towns such as Marlborough, Winchester, Sherborne and Bradford-on-Avon.
Tim Gardner, Development Director, The Beckford Bottle Shop said: "Both our Tisbury and Bath locations have long histories of housing independent-retailers serving the local communities, and our shops, their look and feel and the very atmosphere they help to create, play an integral role in our overall offer. Our hybrid model, whereby people can shop online or browse in-store, chat to staff and maybe enjoy a glass of wine and some food, helps engender a wonderful sense of community. We would love to expand into areas with a comparable feel, forging similar links with local people, and building strong customer ties."
Tim Brooksbank, Associate, Commercial, Carter Jonas said: "The Beckford Bottle Shop is proudly independent, and customer orientated, and their new shops must reflect this as well as meet their direct requirements. Choosing the right location is everything. Their presence on any of the high streets identified would make a valuable addition to the retail mix and provide consumers with a further reason to shop locally."