Carter Jonas Appoints Julia Wilson to Oxford Residential
Date of Article

Nov 09 2018

Sector

Residential
Keep Informed
Sign up to our newsletter to receive further information and news tailored to you.
Sign up now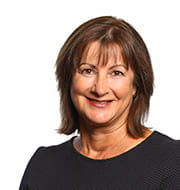 Carter Jonas has enhanced its Residential sales team in Oxford with the appointment of Julia Wilson as an Associate Partner based out of the firm's Mayfield House branch.
Julia joins from Penny & Sinclair, where she worked as an Associate focusing on the North Oxford and city centre areas, and has more than 10 years' experience in the residential sector. Julia is tasked with growing Carter Jonas' presence and building market share centrally and in North Oxford, drawing on her knowledge of the markets, her extensive network and strong track record.
Mark Charter, Partner, Carter Jonas Oxford, said:
"It is a pleasure to welcome Julia to Carter Jonas. She brings a thorough understanding of the Oxford area and has an exceptional reputation for delivering excellent customer service that is tailored to meet the individual needs of each client. Julia has been responsible for securing the instruction and successful sale of some of the most prestigious properties in Oxford and the energy that she brings to the team will be invaluable as we look to grow our market share across North Oxford and within the city centre."
Julia Wilson, Associate Partner, Carter Jonas Oxford said:
"Carter Jonas offers an exciting prospect and I look forward to working with team to enhance its presence. Living, working and raising my children in Oxford allows me to have real appreciation of what many clients are looking for. I care passionately about the areas in which we operate and I'm keen to build on my market intelligence to enhance the credentials of Carter Jonas."
Carter Jonas' Oxford office is the firm's largest regional centre outside of London. With teams based out of the hub office in Mayfield House, Summertown, the firm offers a wide range of expertise from across its residential, commercial, rural and planning and development teams together with a number of specialist services.