Carter Jonas instructed to secure detailed planning consent on large brownfield site in Cambridge following site sale
Date of Article

Oct 11 2018

Sector

Planning & Development
Keep Informed
Sign up to our newsletter to receive further information and news tailored to you.
Sign up now
@
@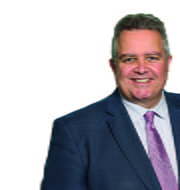 Colin Brown
MRTPI
Partner - Head of Planning and Development Division
01223 326826
email me
about Colin
Colin is a Partner and was appointed Head of Planning & Development Division in November 2020, he is based out of our Cambridge office. He has over 25 years' experience of planning consultancy and has a broad sphere of work. He acts for a wide range of private, institutional and developer clients and has worked on significant planning applications and appeals.
He regularly instructs Counsel, and has appeared at a number of Local Plan examinations and in Section 78 and other appeals where he has often given evidence. He carries out much land promotion work and has a strong track record of delivering planning consents taking projects through their entire process from site identification to construction on site.
Away from work, Colin is Chairman of the Cambridge Forum for the Construction Industry and of the Cambridge branch of networking group, Interact. He is also Chairman of the Dining Rights Committee at the Hawks' Club, a sporting club in the City for Cambridge University sportsmen. He is a regular, if poor golfer, a keen cyclist and a committed, but somewhat less dangerous skier than he once was.
I can provide advice on:
Carter Jonas has sold one of the last large brownfield development sites in Cambridge on behalf of Ridgeons, the timber and builders' merchant.
The 8.4-acre (3.4-hectare) site on Cromwell Road is located to the east of Cambridge city centre providing easy access to nearby amenities and the mainline railway station. It was last used as a builders' merchants, but former occupier Ridgeons has relocated to a new facility on Norman Way. The site has been acquired by Cambridge City Council.
Carter Jonas' planning team undertook the initial promotion of the site to secure outline consent, before the residential development team brought the site to the open market. Outline planning permission exists for 245 residential units with the approved masterplan including a mixture of apartments and townhouses, as well as provision for a new nursery or community facility, car and cycle parking, and new landscaped open spaces. Carter Jonas has now been instructed to progress detailed planning consent for the site.
The development of the site will be brought forward by the Cambridge Investment Partnership, a joint venture between Cambridge City Council and Hill Investment Partnerships that was formed to develop sites to help meet Cambridge's significant housing needs, including for affordable housing.
Colin Brown, Partner, Carter Jonas said:
"The Ridgeons site on Cromwell Road is one of the last brownfield sites in this area of Cambridge with neighbouring sites now redeveloped for housing. It is an exceptional opportunity to create a new residential community and deliver much needed housing. We received over 100 enquiries in the first phase of marketing and nine formal offers by the tender date before the Cambridge Investment Partnership was selected as the preferred bidder. The deal we have agreed is testament to the very competitive Cambridge market. From a Carter Jonas point of view we are delighted to have been reinstructed to progress a detailed application."

Cllr Lewis Herbert – Leader of the Council said:
"The purchase of this site provides us with the opportunity to build a large number of much-needed, high quality new council homes, that will give Cambridge families and individuals the homes and stability thy deserve. The purchase also enables the council to invest in housing development on a key city site."
For further information, please contact Colin Brown.