Carter Jonas Launches Commercial Property Services in Birmingham with Appointment of Caroline Penn-Smith
Date of Article

Oct 10 2018

Sector

Commercial
Keep Informed
Sign up to our newsletter to receive further information and news tailored to you.
Sign up now
@
Scott specialises in providing advice on agency and development matters to a wide variety of clients from private individuals and trusts through to property funds, institutions, companies and statutory authorities. He advises both owners and occupiers across public and private sectors.
Working at Board level with clients, Scott's specialist areas include Business development, development of property strategies, property investment advice, advice in the marketing and disposal of property as well as property acquisitions.
Scott has a particular knowledge and understanding of the property market in the wider Oxfordshire region whilst also operating on a national basis on specific projects.
I can provide advice on: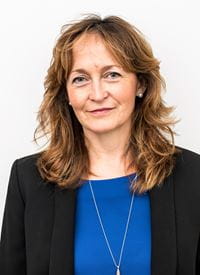 Carter Jonas has appointed Caroline Penn-Smith as Partner in Birmingham to develop and lead its new commercial property team in the city.
Carter Jonas opened its Birmingham office in September 2016 to provide on the ground support to a number of flagship infrastructure clients. It is now expanding its business to include commercial property consultancy and agency services in the region to meet demand from existing clients.
Caroline joins with more than 20 years' experience in the commercial property sector. She started her career at GVA and has held a number of senior industry positions, including Director of Property and Asset Management at Place Partnership and Associate Director at Savills in Birmingham.
In her new role, Caroline will be based in Carter Jonas' Birmingham office at 2 Snowhill. She will work alongside Carter Jonas' head of commercial, Scott Harkness to build a new commercial team that complements the services offered by the firm's extensive national network.

Scott Harkness, Head of Commercial, said:
"Since launching in the city we have used the office as a platform to grow our presence in the Midlands, and over the last two years we have more than doubled in size. Whilst our intention was always to expand in order to provide commercial property services, the timing had to be right and we needed the best person for the role. With Caroline joining I am confident that we have all the boxes ticked and it is a pleasure to welcome her to Carter Jonas.
"Caroline is a leading industry figure in the Midlands and her knowledge and extensive network will be vital as we look to increase our market share and deliver the best results for our growing client base. She has the drive and enthusiasm necessary to develop a new team and I look forward to working with her and the wider Birmingham team over the coming months to establish a truly multidisciplinary offering."