Welcome to
Planning &
Development Insite

Stay ahead of the curve with Planning & Development Insite, the magazine that cuts through the noise, and ensures you never miss the words that matter to the planning and development community.
This edition focusses on the hard hitting topics shaping the industry, and the way we live our lives. Examples of what you will find inside include the reality of homelessness across the UK and what is being done to help, fascinating insights around how climate change is impacting how we build, the rise of co-living among generation rent, and the challenges we face around the ageing population, such as a lack of housing for the 'baby boomers'.
We hope you enjoy this bumper issue.
We'd love to hear your thoughts or any topics you would like us to feature in future issues. Send your ideas to
marketing@carterjonas.co.uk
, or tweet us at
@carterjonas
to let us know your thoughts.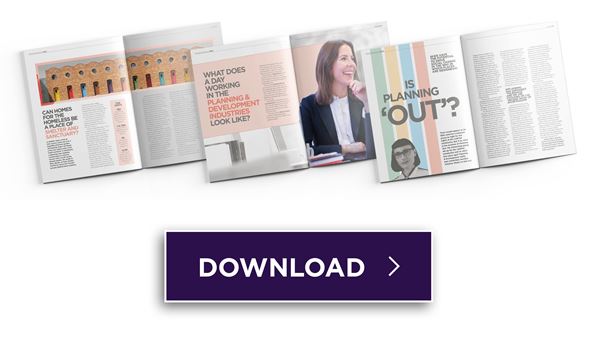 Our latest publication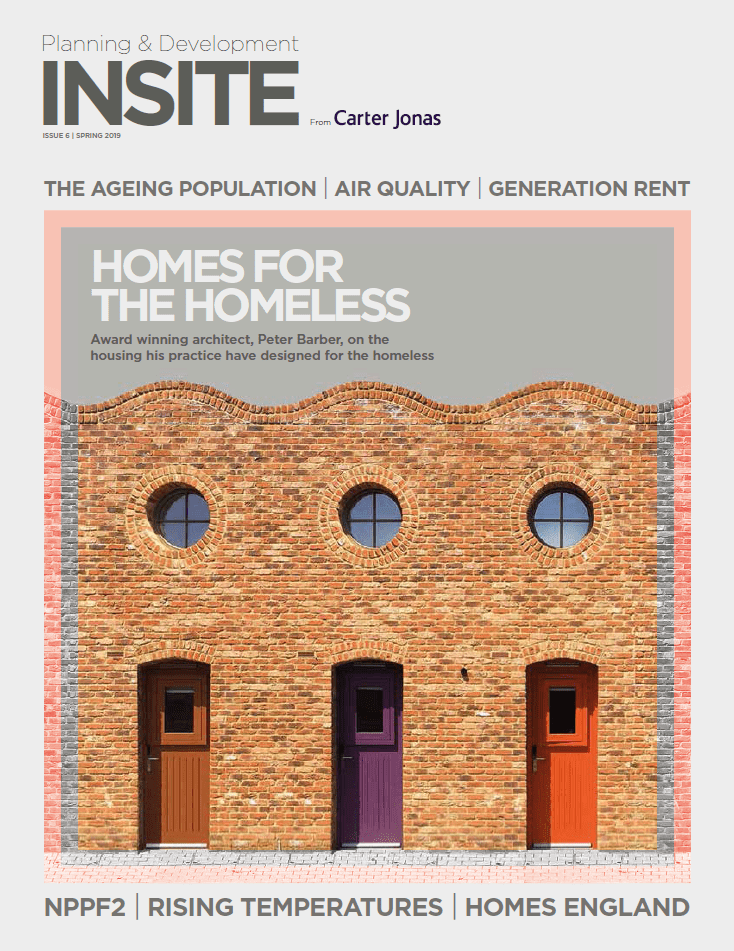 Free download
Planning & Development Insite | Spring 2019
Download pdf
Planning & Development Documents
We produce a wide range of planning and development documents. Including research reports, publications and brochures on the specific services we provide.
FIND OUT MORE
Our other planning & development services