Insights & Research
Our range of publications provides market analysis and commentary and keeps you abreast of the latest developments across all our specialisms.

FEATURED RESEARCH
The Model Estate is a notional agricultural estate created by Carter Jonas in 2010. The estate comprises 3,168 acres located within the geographical triangle bounded by the M4, M40 and M5 motorways.
The Model Estate was created to enable us to compare the performance of agricultural land against other asset classes. Each year we analyse the Estate's data and make strategic recommendations based on market conditions, similar to the process undertaken by Carter Jonas for estates under our management.
Download the full 2018 report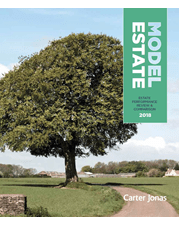 In 2018 we carried out a strategic review of the Model Estate to ensure we were maximising value from its varied portfolio.
For more information on Estate Management and strategic reviews, please contact Tom Fawcett.
Keep Informed
Sign up to our newsletter to receive further information and news tailored to you.
Sign up now