The UK Housing Market: An Update and Outlook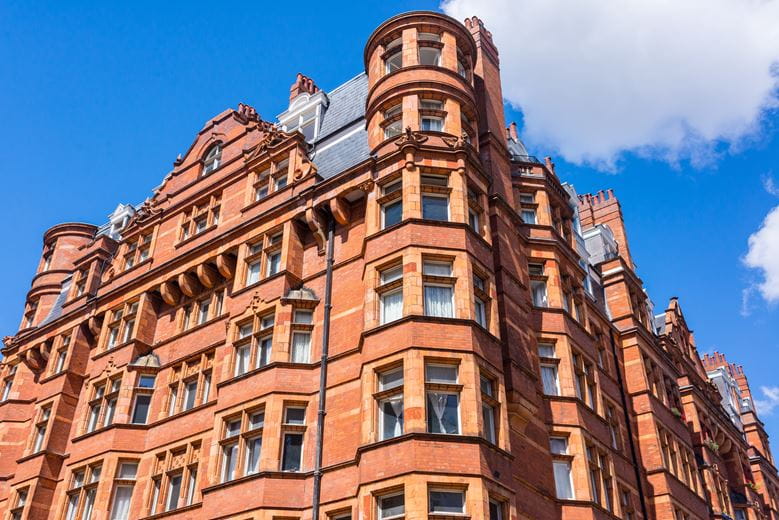 Market Overview
The continuing narrative across the housing market is the sharp rise in prices and rents. Both sectors (sales and lettings) are suffering from a lack of supply and rising demand resulting in a widening gap that refuses to shrink. Price growth and rent rises are the result of buyers' and renters' desperation and a vendor and landlord advantage.
The summer months were unusually busy but still suffered from a lack of available stock. We anticipate that more vendors will come to the market during the autumn which will lead to more balance in the sales market. However, there are deeper structural issues in the lettings market that will continue to widen the supply and demand gap: private landlords have been leaving the sector for some time now as various tax rises are disincentivising many from staying and yet more from entering the market. The result has been declining stock more generally but the rise in demand over the last 18 months is exacerbating the problem.
Nationwide reports double-digit annual house price growth for the fourth month in a row in August to 11.0%, up from July's figure of 10.5%. This also reflects a very strong monthly growth figure of 2.1%, the second-highest monthly rate in 15 years.

Latest data from Halifax finds that annual house price growth reached 7.1% during August, down slightly from last month's 7.6%.

Looking at our Carter Jonas locations there are again some very strong annual growth figures with Oxford topping the table at 15.3% followed by Winchester (15.1%), Devon (13.5%), Cornwall and York (12.0% each) and Leeds at 11.7%. Together,

our 21 locations are showing an average annual rise of 9.4%, well above the England average of 7%.

Turning to overall sales volumes

there h

ave been nearly 1.1 million transactions recorded so far this year (Jan-Aug) across the UK. This is 44% above the ten-year average for this time of year and is 77% more than this time last year.

The rental market has also been exceptionally buoyant so far in 2021, with rising demand and a shortage of suitable stock driving rental prices. Annual UK rents jumped by an average of 6.9% in August, the highest annual rise in over two years (8.1% excluding London), according to HomeLet.

London rents were also found to have grown in August (for only the second time in the last 18 months), with an annual rise of 3.6% recorded. Urban and city centre locations had been performing very poorly over the last 18 months as tenants shunned these locations in favour of either moving back home (students) or moving to the suburbs or countryside. Latest data from Zoopla however notes that city centre demand has recently rebounded as students return and a sense of 'normality' resumes.
Market Outlook
Looking ahead, we expect that sales volumes will not be as high as they have been over the last 8-12 months due to the end of the Stamp Duty Land Tax (SDLT) holiday. But in reality, the working from home change in lifestyle is looking like it is going to be permanent for many people; even three days a week in a city centre office may be enough time at home for people to want to be somewhere with more space both indoors and out. This will continue to drive demand.
We also expect that vendors who may have initially had reservations about selling will now see the recent trends in house price growth as more permanent than temporary and will want to join the market now. What's more, the autumn months always tend to be busier than the summer so we anticipate that both vendor and buyer numbers will remain robust, if not grow, over the next 2-3 months.
Over the slightly longer term we anticipate that transactions will slow at a quicker pace; demand will level off and this will result in a more stable market punctuated by slower price growth.
Nationally, by the

end of 2021, we expect house price growth of around 9%.

London, the South East and East of England (traditionally the more expensive regions) will see the slowest rate of growth while the remaining regions are expected to see almost double-digit growth by the end of this year

.

House price growth in 2022 however will be much more muted; demand will level off and the market will become much better-balanced. However underlying shortages in many markets are still very likely and this will maintain upward pricing pressure.

We expect average growth of somewhere between 1.5%-3.0%, although that is still over 16 months away and of course between now and then there is still much uncertainty.

In the latest RICS residential survey

over the next 12 months national rental growth expectations rose above 3% for the first time since 2016 with all regions now expecting to see rents rise by more than 2.5% annually. Over the next five years rental growth projections are 4% per annum across the UK.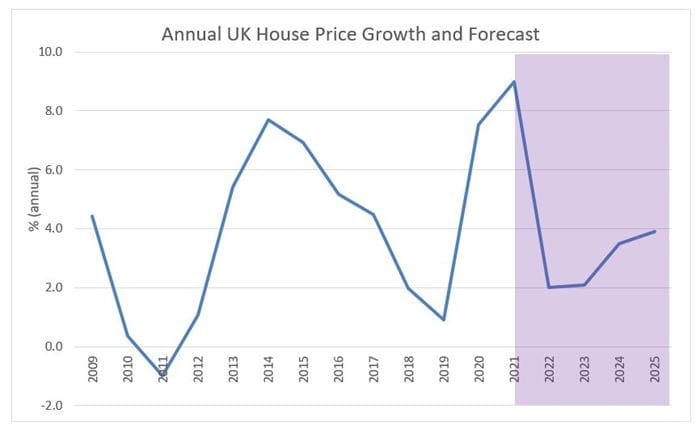 Source: HM Land Registry, Experian, Carter Jonas Research
Keep Informed
Sign up to our newsletter to receive further information and news tailored to you.
Sign up now