The outlook for the housing market: will there be lasting impacts from the pandemic?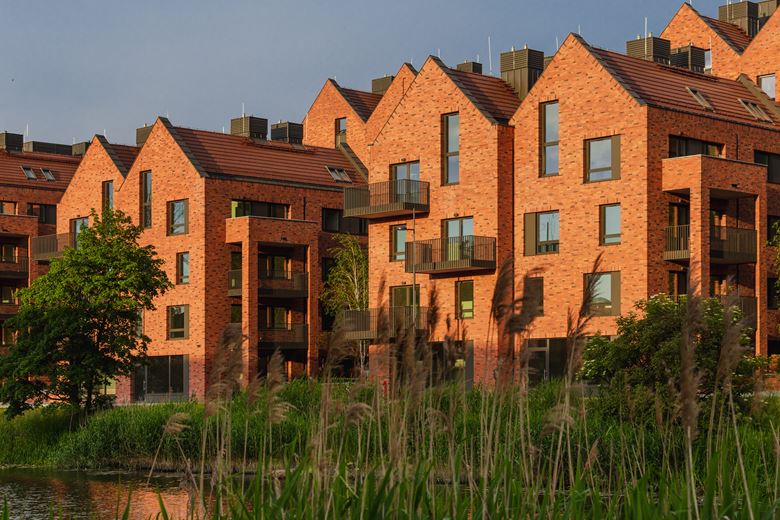 The changing significance of space and place
Over the last year or so there has been lots of anecdotal evidence and media reports that those who are buying and selling houses are doing so in the search for more space and to be closer to the countryside, parks and open areas. The pandemic and its associated lockdown and travel restrictions has left many people reevaluating their preferences and priorities about where and how they live. Households are now looking not just for an abundance and availability of outdoor space, but more indoor space in which to work from, too. New ways of working, conferencing, and meeting online, as well as the ability to work remotely have afforded an increased flexibility for many workers.
People working at home have suddenly become acutely aware of the impact on their work-life balance and many are now feeling they no longer need to live close to where they work, or even close to a transport node to get them to their work quickly. It is almost certain that even when workers go back into the office on a more regular basis, many will still opt to work from home at least on a part-time or more flexible pattern.
The work-life balance reset that many workers have now experienced is probably going to be felt for many years to come.
Analysis by the property portal Rightmove showed that for those looking to rent, living in city centres across the UK may no longer be necessary and they were increasingly searching for rental properties outside of city centres, as compared with the same time one year ago.
Table 1: Rightmove rental searches
| | | |
| --- | --- | --- |
| City they currently live in | Proportion of enquiries looking outside the City Q4 2019 | Proportion of enquiries looking outside the City Q4 2020 |
| Inner London | 45% | 55% |
| Edinburgh | 29% | 37% |
| Manchester | 44% | 48% |
| Birmingham | 40% | 45% |
| Leeds | 40% | 41% |
| Glasgow | 34% | 40% |
| Nottingham | 39% | 41% |
| Newcastle | 41% | 46% |
| Liverpool | 29% | 33% |
| Bristol | 33% | 40% |
Source: Rightmove Rental Tracker (Q4 2020)
Sales data has also shown some significant differences in transaction volumes between rural locations and cities. In the larger city centres of London, Manchester, Birmingham and Leeds monthly sales volumes during the last six months of 2020 are nearly a quarter below the same period in 2019, while in more rural locations such as Somerset, Cornwall, Buckinghamshire, Suffolk and Hampshire sales volumes are just 12% below where they were the same time in 2019.
Drilling down into more detail of city centre house sales versus flat sales shows even more clearly how the preference for more space has changed the buying habits of households during the pandemic. Again, looking at the large English cities of London, Manchester, Birmingham and Leeds shows that on average, flat sales were down by nearly 40% in the final six months of 2020 compared with the same period in 2019 while the sales of houses was down by just 14%. London, in particular, has seen a dramatic difference with house sales only down by an average of 3% over the previous year, compared with a decline of 32% in flat transactions.
Table 2: Average monthly sales, houses versus flats
London

Manchester

Birmingham

Leeds

Houses

Flats

Houses

Flats

Houses

Flats

Houses

Flats

-3%

-32%

-15%

-46%

-21%

-41%

-15%

-34%
Source: HM Land Registry (July – December average monthly sales 2020 versus 2019)
Will the 'rural flight' be permanent?
With more than 14 months of remote and flexible working behind us, this way of working has now been fully embraced and we expect that movement by certain cohorts to more suburban, rural and countryside locations, to continue. In our previous Commercial Outlook research papers we suggested that workers will always need an office base, but that remote working is probably here to stay. And there have been countless surveys (YouGov, FlexJobs, World Economic Forum) over the last several months suggesting that a majority of employees want to continue working from home at least on a part-time or more flexible basis and this will further fuel the demand for people to live outside of city centres and places where physical offices are based. Not only that, but it also means that households don't have to be particularly close to commuter locations, train stations or vehicle connectivity infrastructure. People will be willing to live further away from these locations if it means they are only required to do the journey two or even three times a week. We foresee that this type of live / work arrangement will continue, and this will fuel demand for housing in more idyllic, rural locations with more open space.

On the other hand, let's not forget that people like to live in cities and urban areas for a reason. Certainly, younger people like to congregate and gravitate to cultural centres, locations where restaurants, pubs, bars, museums, galleries and theatres are in abundance. None of these activities and locations however have been able to operate with any reliability over the last 15 months and the benefits of living near them has been effectively wiped out. With the reopening of the economy and wider services this will change, and the draw of city centres will return. So, while wealthier homeowners and those with middle to upper income jobs may be driving the current trajectory of the market, it may be that younger, first-time buyers or renters eventually drive a (currently) latent rise in demand back towards urban settings and flats.


Should we be concerned that we are in a housing bubble?
There is some concern that once the stamp duty holiday ends buyer demand will dissolve substantially and the housing market will then show a sharp slowdown. While there is little doubt that the tax break has fuelled a good deal of the increased demand over the last ten months (we can plainly see the spike in transactions during March 2021 as households tried to get sales over the line before the original end of the tax break), this level of intensity and momentum is unsustainable. Bank of England mortgage approvals data already shows a decline in the number of approvals since reaching a peak last November of 103,000.
Chart 3: Monthly transaction volumes
Source: HMRC, Bank of England
The falling mortgage approvals is an early indicator that we will see a decline in sales levels as well and so we expect transactions to return to figures between 100,000 and 120,000 per month, although this will follow an initial sharp fall in the immediate months following the end of the tax holiday. We believe there is still (and will be for some time), latent demand from people who will continue to revaluate their changing needs and preferences due to the pandemic and lockdown and the new ways of working. While demand may become more subdued than what we are seeing now, and the pace of house price inflation will slow, demand will return to more sustainable levels. This is particularly important given that first time buyers and younger people will have been unfairly and disproportionately disadvantaged by the current rates of demand and price growth.

House prices have also been rising sharply, but don't forget that as recently as 2014 house price inflation was also close to double digits, and following that, growth slowed to a more sustainable level. Current price rises are being fuelled by the supply and demand imbalance across some parts of the country. We expect demand to dampen as the stamp duty holiday comes to an end, but we also anticipate that as yet higher proportions of people are vaccinated and the economy opens up even more, more households will feel confident about listing their house and conducting viewings. This should also close the supply / demand gap and cool price growth without causing a 'correction' that would often be associated with a bubble.
Chart 4: annual house price growth
Source: Office for National Statistics (ONS) / HM Land Registry, Experian Forecasts, Carter Jonas Research
The lettings market
A noticeable two-speed rental market has emerged following lockdown and the pandemic, with rents and demand outside of city centres rising sharply while urban areas (most notably, London) have seen demand fall with rents correspondingly declining. Rightmove's Q1 2021 report notes that UK rents have risen an average of 4.2% over the same time last year, with London being the only region where rents have fallen (-7.8%). They go on to say that a lack of rental stock is driving most of the increase in rents outside London with stock down by around 54% compared with the same period two years ago. On the other hand, London stock has increased by almost a fifth compared with 2019.

Across our Carter Jonas office locations there is still a very clear supply and demand imbalance in the sector. New tenant registrations since April 2020 have skyrocketed to nearly double what they had been previously, while new landlord registrations clearly lag and are not currently at the same level they were prior to the pandemic.
Chart 5: New landlord and tenant registrations
Source: Carter Jonas (four week rolling average)
Looking ahead and the demand for rental properties in rural and countryside locations is expected to increase although the pace will probably slow compared with what has been the case over the last year. As with the sales market, many tenants have been looking to move to areas with more space. There has also been increased demand coming from buyers looking to get out of sales chains by moving, temporarily, into rental properties. We expect this to continue in the near-term which will continue to put upward pressure on rents in these rural locations.
In urban locations, the lack of appeal for living in city centres will continue until such time as the economy fully reopens. As mentioned previously, hospitality, arts and culture sectors are one of the primary draws for living in city centres and until these fully reopen there is little to entice people. Over the longer-term we may see the 'surplus' of stock in urban locations begin to decline as short-term lets that had moved into the long-term market move back to short-term lets, particularly when international travel opens more freely.
In summary
What we have seen over the last year has been most unusual, the country has experienced a human health catastrophe and the result has changed our lives. The current market trajectory is undoubtedly a result of much of what has occurred and was a sudden structural change in the nature of demand, it is clearly not a normal cyclical variation in the overall level of demand. What's more, the fortunes of the housing market now seem inextricably linked to trends in the office, retail and hospitality sectors like never before. What happens in these markets over the coming months and years will inevitably impact the residential sector.
The supply and demand gap that has been putting much of the upward pressure on pricing over the last few months is likely to diminish slightly. Demand will decline as we pass the stamp duty holiday tax break deadline, and more potential sellers will feel confident in bringing to market their properties as the vaccinations increase and the economy opens up. This will help to slow growth, without causing a major price correction.
Keep Informed
Sign up to our newsletter to receive further information and news tailored to you.
Sign up now