How to find the best bed & breakfast for sale
Date of Article

Sep 02 2021

Sector

Farms, Land & Estates
Keep Informed
Sign up to our newsletter to receive further information and news tailored to you.
Sign up now
@
Stephen Richards heads up the Carter Jonas leisure team, with over 20 years' experience in the valuation and sale of holiday cottages, lodge parks, campsites, caravan parks and glamping businesses.
I can provide advice on:
Thinking of jumping on the 'escape to the country' bandwagon? Some opt to find a bed and breakfast for sale as a way to fund a lifestyle change. Here, we talk through what to consider before committing.
What to look for in a bed and breakfast for sale
When buying a going concern bed & breakfast, there is more to consider than when you're just looking for somewhere to live. Here are our top five things to look for.
Location – this almost goes without saying but the best spots for a B&B will be near the coast or in a beautiful countryside location – essentially, where the tourists want to be!

Parking – you'll find it easier to get guests if there is dedicated off-street parking, it will make their stay easier.

Quality of guest accommodation – nowadays, all bedrooms have to be en-suite to get a good level of custom. A dining room is standard and a guest living room is a popular addition – over and above that, guests won't expect many facilities.

Potential – as guests' standards increase over time, you may be able to get a better deal on accommodation which feels slightly dated, but make sure there is potential to improve. One example would be the opportunity to knock two smaller rooms together to create a suite, with a comfortable seating area with a television. This will help your B&B appeal to those looking for a longer stay.

Owners' accommodation – this is something that's often overlooked at the purchasing stage. For a long-term home, you'll want some privacy; your own front door and parking, and for your home to be self-contained.


Potential pitfalls of buying a bed & breakfast
There are some downfalls of owning and running a bed and breakfast, and these can be overlooked by purchasers who have their heart set on a lifestyle change.

B&Bs are often run from period buildings, so make sure that they're structurally sound and that substantial maintenance costs are budgeted for, allowing an additional amount for exterior redecoration in coastal areas, where the salty air can be tougher on paint work. These buildings can also often have a somewhat antiquated plumbing system, but you will need to make sure it's running smoothly to keep guests happy.

And make sure you don't underestimate how much work is involved – including dealing with the public on a daily basis. The UK holiday accommodation market places a lot of importance on reviews so your B&B will need to be kept spotless and customer service be excellent, to keep people wanting to come back.
How much can I earn from running a B&B?
This totally depends on where you are in the country and the level of accommodation you're offering, but you should be considering somewhere in the region of £100 per night.

It's worth noting that anyone can earn £7,500 a year tax-free under the 'rent a room' scheme.
What to include in a business plan for a bed & breakfast?
Considering setting up a B&B from scratch? You will need to calculate whether you will run it yourself or will need staff to help with changeovers and breakfast. As a rule of thumb, two owners should be able to run a guest house of up to eight rooms without outside help – if they want to.

If you don't have any outside help then you need to remember that it is genuinely a full-time job, all year round.
Bed and breakfast for sale in Somerset
Channel House Hotel in Minehead, Somerset, is an established and profitable hotel business with eight en-suite letting bedrooms. It has wonderful panoramic views over the sea and the town. Find out more here.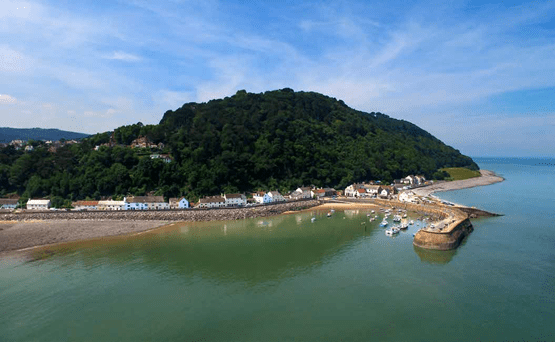 The Acland Hood Arms Hotel is an established business offering self-catering accommodation to the business trade.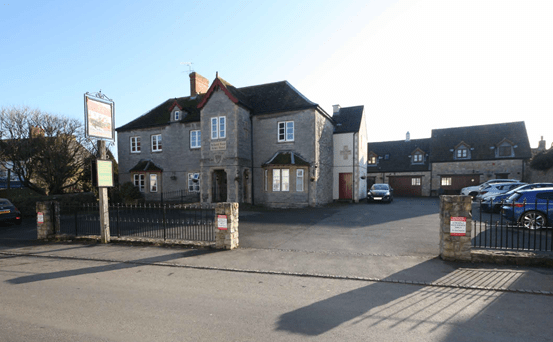 Bed and breakfast for sale in Devon
Colebrooke House is an established guest house in the quaint village of Beer, within walking distance of the sea and the village facilities. Find out more here.