Mausoleum
Barnet Cemetery & Memorial Gardens, London

Client

Monuments Trust Ltd

Sector

Architecture & Building Consultancy

Location

Barnet Cemetery & Memorial Gardens, London

How we helped
CAN WE HELP?
We are a national business with a network of local architects around the country.
01865 255155
email team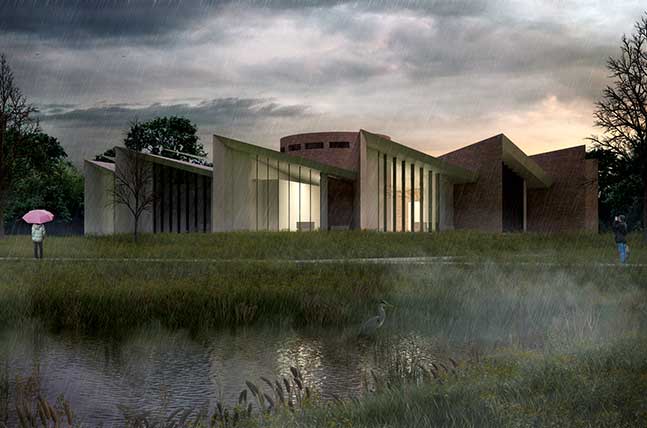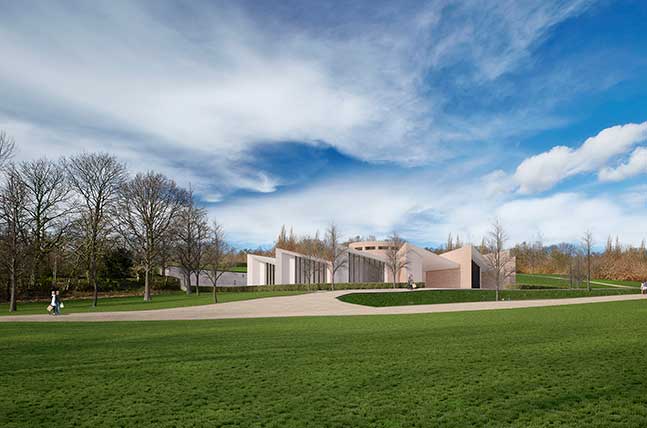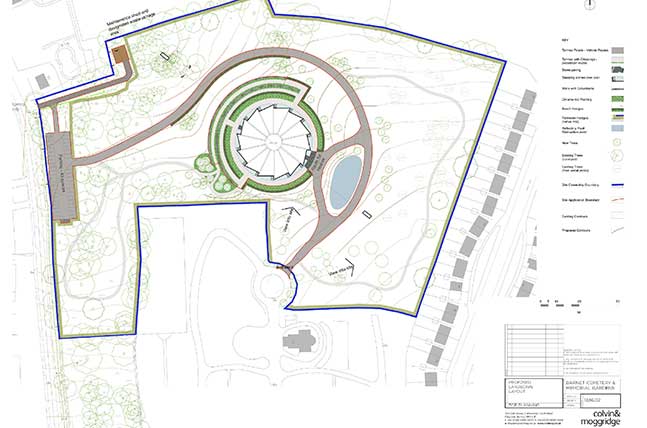 The existing Barnet Cemetery is located on Milespit Hill in Barnet, London. The proposed private Mausoleum is sited on an area of open land to the north of the cemetery and is designed as a natural extension to the existing facilities, within a newly landscaped and contemplative environment.
Conceptually the mausoleum is designed to capture individual views out of the building, across water and into this new landscape – providing the opportunity for individual moments of contemplation and reflection. The building is large enough to accommodate the equivalent of 1000 interned caskets within a series of twelve bays that form a circle around a central gathering space and chapel. Each bay is fully glazed at the end to enable visitors to experience the landscape outside. The simple and crisp detailing of the solid elements of the building are crafted in brick and the building gently eases itself into the sloping site, nestling down to avoid visual impact from surrounding residential properties.