The best holiday cottages for sale in 2021
Date of Article

May 05 2021

Sector

Farms, estates & rural leisure
Keep Informed
Sign up to our newsletter to receive further information and news tailored to you.
Sign up now
@
Stephen Richards heads up the Carter Jonas leisure team, with over 20 years' experience in the valuation and sale of holiday cottages, lodge parks, campsites, caravan parks and glamping businesses.
I can provide advice on:
Who's investing in holiday cottages for sale?
Generally speaking, there are three types of buyers who invest in holiday cottages and holiday cottage complexes.
Firstly, there are individuals, couples and families who are interested in a small holiday cottage business for sale to provide some income to fund early retirement. These buyers would often have a valuable property to sell in or near to more metropolitan areas, and would be looking for a principal house with a couple of cottages or a smallholding, to provide some income. The market is strong for this type of buyer and property at the moment, with the stamp duty holiday fuelling the housing market and allowing them to cash in on an increased value of their existing property.

The second buyer type is a corporate buyer, who would be a leisure operator already in the business. They might already own multiple caravan sites and lodge parks. They'd typically be interested in the larger properties with increased capacity for income, and are keen to invest at the moment as they see the next few years as a boom for the domestic tourism (staycation) market.

And finally, you have trusts and charities who are looking for solid, long-term investments. These buyers would often be professionally advised for their purchase. Although they'll invest at any time, this type of buyer is less active at the moment, as they prefer to buy when the market is a little slower and they can pick up property at a lower price.
What's the holiday cottage sales market like at the moment?
The market is strong, with many properties on the market selling quickly for their guide price or above.

Supply is down and demand is up, but buyers remain discerning. Buyers who are hoping to find the perfect property and don't snap up properties quickly often find that they miss out to someone else.

If you're thinking of selling a holiday cottage business, now is a great time to put your holiday cottage on the market.
What to consider when buying a holiday cottage business for sale
1. Location
This almost goes without saying, but location is key. Demand will always be highest for holiday cottages to rent either near the coast or in national parks. Proximity to popular tourist attractions will also help to ensure a good market.

2. Size
There is no perfect size of holiday let, it will always depend on your circumstances and what you hope to get out of it. As an investment, 8-12 units is a good number – large enough to achieve economies of scale and a substantial income, but still manageable by the owners.

3. Turnover
It's always worth closely examining the business and the overheads to establish that it is a profitable and sustainable business, but also to identify where any cost savings could be made. A popular way of doing this would be to install renewable energy to reduce bills. That said, most holiday cottage investors are looking to hit the ground running and see a return from day one.

4. Potential
To really get the most from your holiday let investment, look for opportunities to improve the holding or the business. This could be looking for development potential to expand into outbuildings or additional land that might be suitable for glamping or shepherds huts. There may also be scope to improve the owner's accommodation, either in quality or by improving the privacy.

Consider also what you could bring to the business to improve it. An underperforming business may not be due to any inherent characteristics of the property or its location, and may be turned around relatively easily. For new entrants to the market consider the impact that your transferable skills might have, from accounting, marketing and IT to catering or activities such as photography, yoga, archery and outdoor pursuits where you have the ability to run courses.

5. Price
Fundamentally, it's key that the price paid for the property is proportionate to the likely income. This is where it's important to closely analyse the accounts, and make sure that current net profit is sustainable, or even could be increased. Use these figures to assess what the property is worth to you, but bear in mind that the value of the owner's accommodation, which will not provide an income in itself, is excluded from these calculations.
You should also consider how you will finance the move from the outset – most lenders are now looking for a 50% deposit, which was much lower pre-covid.
Holiday cottages for sale
Our national network of rural leisure experts sell a wide range of holiday letting businesses and wider portfolios which incorporate holiday letting investments. Here is a selection of the best on the market this year, or you can
browse all our holiday cottage complexes here.
Holiday cottages for sale in Cornwall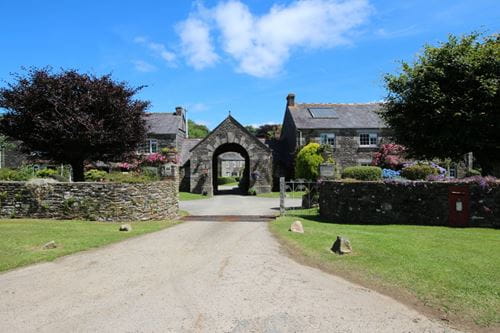 Now under offer, Tremaine Green Country Cottages is a beautiful holiday cottage complex, five miles from the fishing villages of Looe, Polperro & Fowey along with the sandy beaches of Talland & Lantivet, in South Cornwall. It includes a detached 4-bed farmhouse, adjoining 3-bed annexe and 12 character holiday letting cottages, all set in 3 acres of grounds.

Find out more >>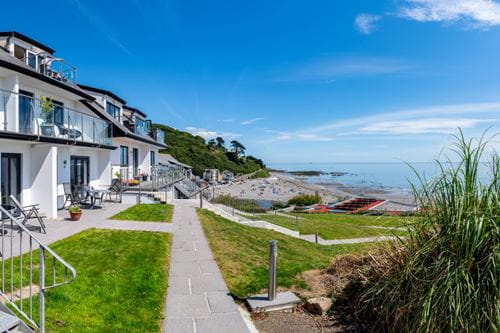 These holiday letting apartments are in a unique position overlooking the beach at Seaton, in Cornwall, with panoramic sea views. On the ground floor there is owners' premises, comprising a 1-bed 4* apartment, and to the first floor is a 3-bed residential apartment with panoramic sea views. The rest of the holiday park is made up of 25 privately owned apartments.

Find our more >>


Holiday cottages for sale in Wales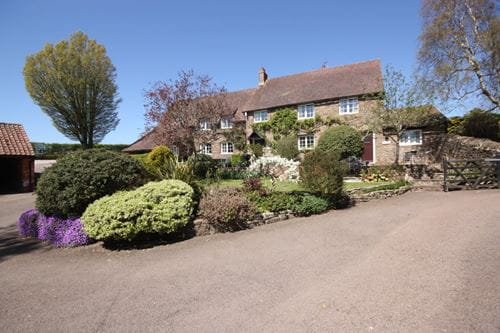 Steppes Farm is a holiday letting business, restaurant and wedding venue, overlooking the Wye Valley, in Wales, set in an elevated position with panoramic valley views. It includes a 6-bedroom period farmhouse, 6 holiday letting cottages, an award-winning restaurant and a marquee for weddings, all set in 1.9 acres

Find out more >>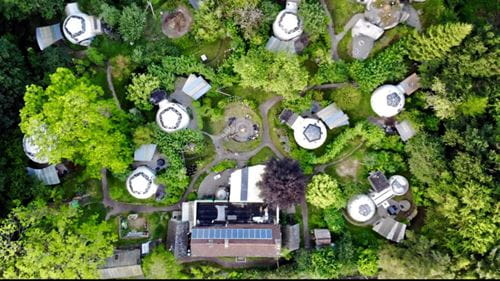 The Dome Garden, situated just two miles from the Welsh border in the Forest of Dean, is an eco-lodge site for sale, run as a high-quality glamping and B&B business. It comprises 11 eco and geo domes providing 5* glamping in an enclosed eco-encampment plus three hotel style rooms inside Perch Lodge.

Find out more >>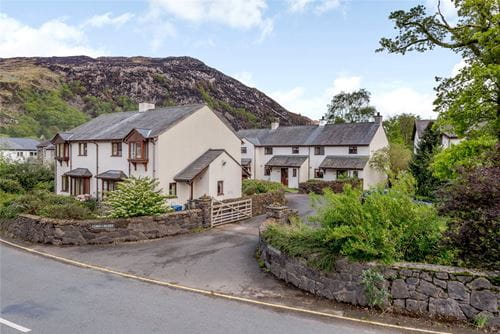 Coed Gelert, now under offer, is a holiday investment business comprised of five income producing holiday cottages situated in the stunning Snowdonia National Park.

Find out more >>

We also often sell farms that have potential to diversify into leisure businesses. One example of this is Rhiw Goch, a small farm that was bought by a local farmer for diversification. The farmhouse and cottage are now both holiday lets.
Holiday cottages for sale in Worcestershire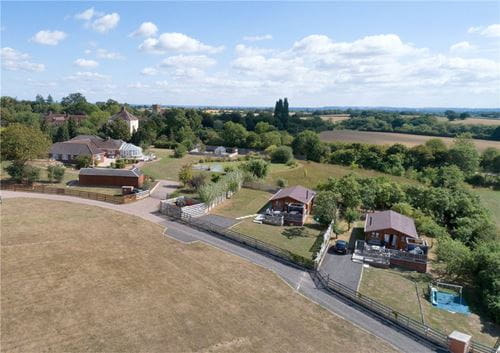 Sunbrae Holiday Lodges is a holiday letting business for sale with panoramic countryside views in Worcestershire with three detached newly built lodges, a five-bedroom single storey bungalow, static caravan and stables, all set in grounds of 4.62 acres, with two lakes. There is also planning permission for four further lodges.

Find out more >>
Holiday cottages for sale in Somerset
Hope Farm Cottages is a holiday cottage complex for sale with established business, close to the Somerset coastline. It includes a period farmhouse with four double bedrooms (all en-suite), and four holiday letting cottages, each with 2 bedrooms, set in 3.42 acres with outbuildings. All the accommodation has VisitEngland 4* rating.
Find out more about our leisure team, or get in touch with Stephen Richards, our head of rural leisure.