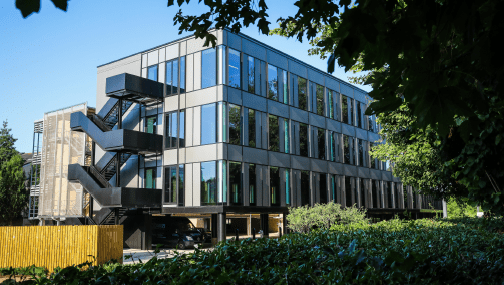 Oxford Science Park
Oxford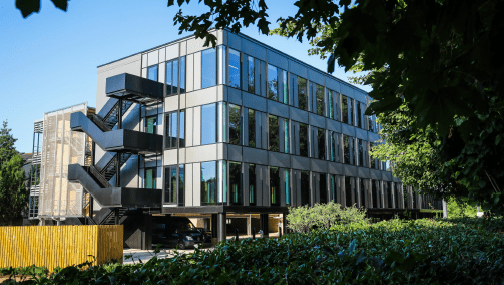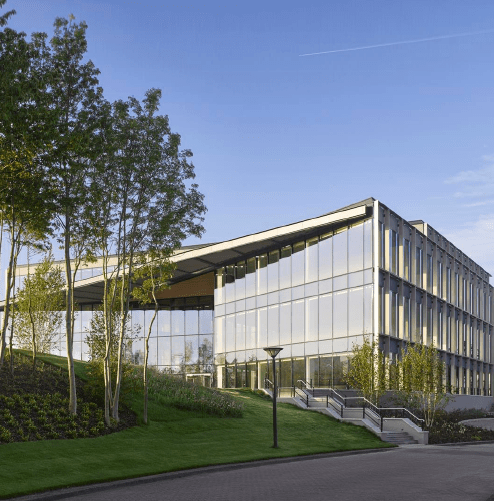 Since 2015, Carter Jonas has acted as sole property consultant for Magdalen College, owners of The Oxford Science Park. The Park now comprises 700,000 sq. ft. of office, laboratory and amenity accommodation. It is home to a cluster of 90+ companies that support over 2,500 jobs within the life sciences, digital health tech and technology sectors.
Our appointment came about as the College had a desire to re-energise its marketing strategy. The campus had been established for nearly 25 years but had become stale. Led by Scott Harkness, the Carter Jonas team re-branded and repositioned the Park. Initiatives included a market survey of key stakeholders, on and off the Park, to inform the client of the market perception and standing, appointment of brand consultants and a new PR/marketing executive and a new strategy to support speculative development to attract occupiers from the scientific community.

In an agency capacity, Carter Jonas went on to successfully let100% of the Park's largest speculative scheme; a 61,538 sq. ft. four-storey office building, The Schrodinger Building. We worked closely with the client and their appointed professional team throughout the design stage to bring the scheme forward for planning and the final product aligned with the needs of the occupier market.

We successfully convinced the client to vary their original business plan; a letting of the whole building to a single occupier at a headline rent of £27.50 per sq. ft. We proposed that the building should become a multi-tenanted space where occupiers could seethe value of collaborating with like-minded people and businesses. This allowed us to drive a premium for smaller suites.

We are proud to have achieved pre-lettings on over 50% of the space prior to practical completion of the construction and achieved 100% occupancy at record rents of up to £35 per sq. ft. within 12 months thereafter.

We did this in a number of innovative and proactive ways, advocating the right tenant mix, examples of which include:
2nd Floor: Orbit Discovery, OMass Technologies and Vaccitech: pre-letting of 17,255 sq. ft. New entrants to the Park that specialise in the development of leading T-cell vaccines, mass spectrometry and the identification of peptide drugs. We targeted the funders of the respective companies and structured a lease agreement to house all three businesses in laboratories on the same floor, with shared meeting room spaces to promote the cross fertilisation of ideas.
Ground Floor: Exscientia: pre-letting of 7,752 sq. ft. At the forefront of Artificial Intelligence (AI)-driven drug discovery and design, we first met the CEO at BioTrinity, an annual life sciences conference we attend, and successfully convinced the business based in Aberdeen to take space on the Park.
Ground Floor: Intuitive Surgical: letting of 6,849 sq. ft. A Californian NASDAQ listed company that creates innovative robotic-assisted systems for less invasive surgery. Letting successfully converted via our relationship with the Inward Investment team at the Local Enterprise Partnership (OxLEP) who knew the US business was looking for an opportunity to establish a UK base.
Carter Jonas has been integral to the on-site asset management at the Park, supporting the CEO to lead refurbishment projects of office and laboratory accommodation. We have let in excess of 55,000 sq. ft. of existing stock to both incumbent occupiers and new businesses at record rents.