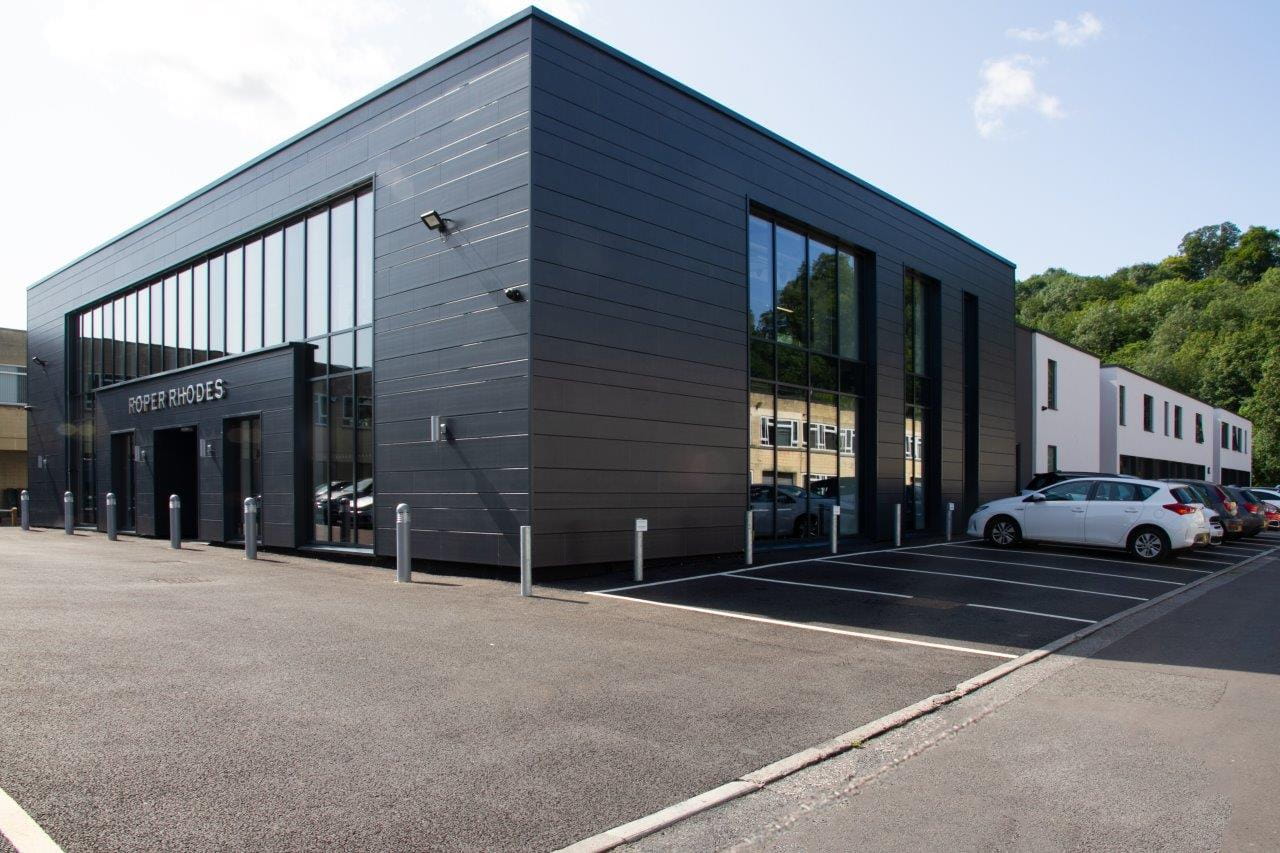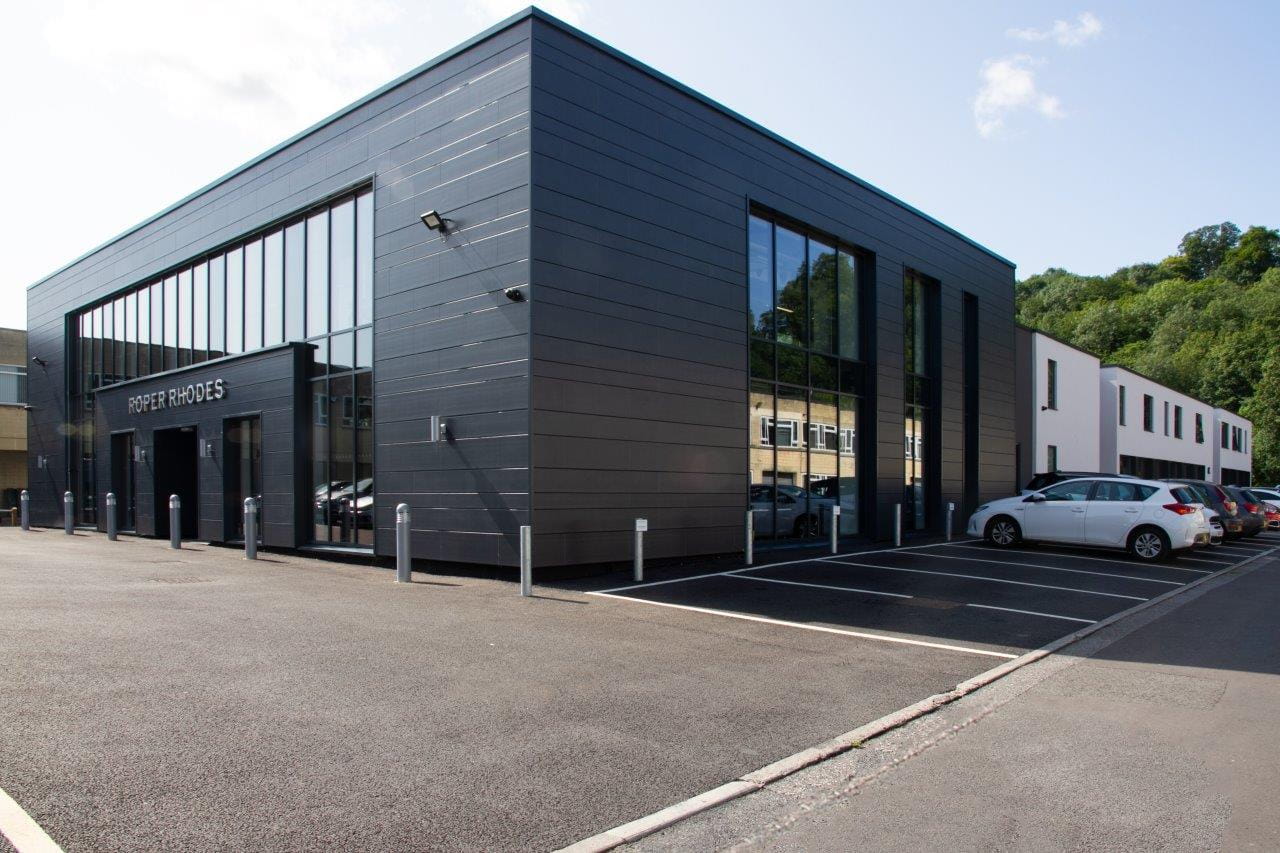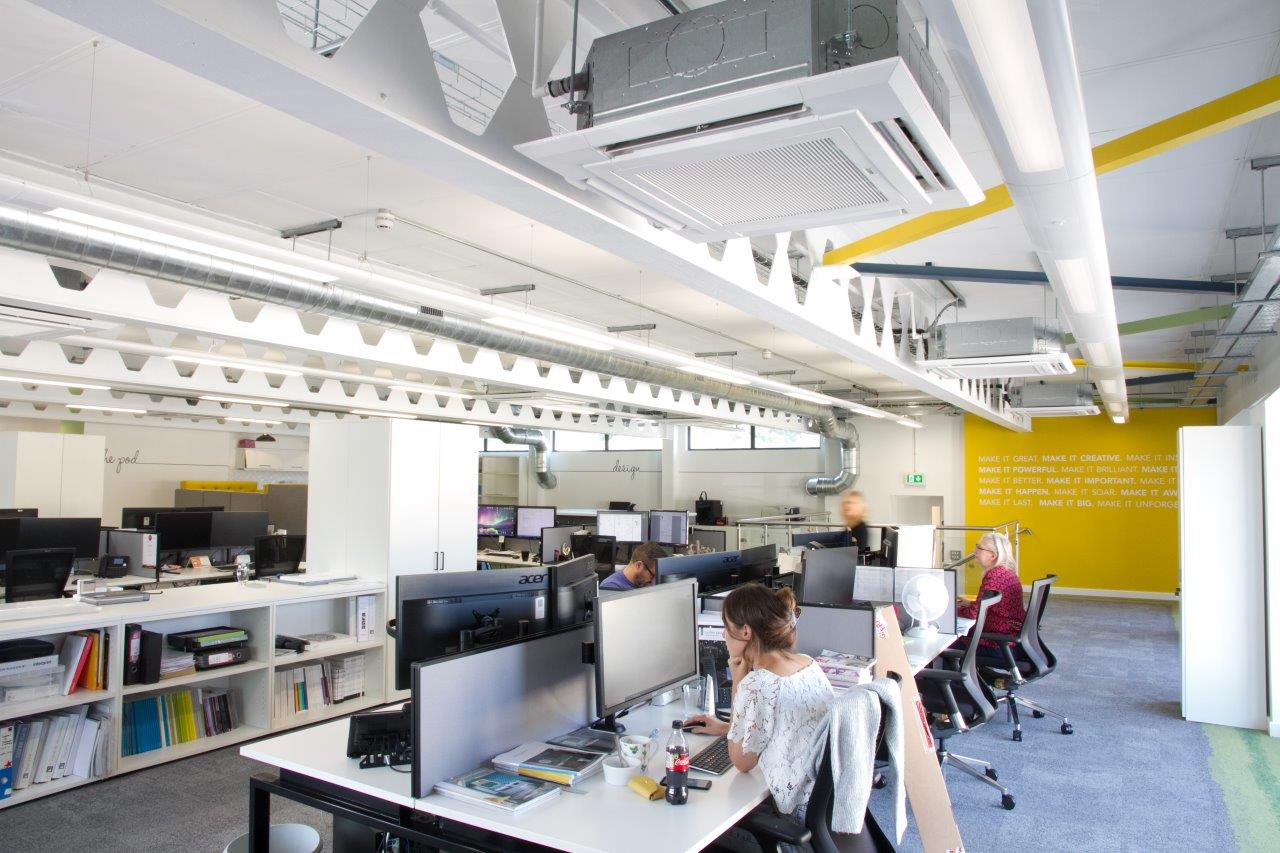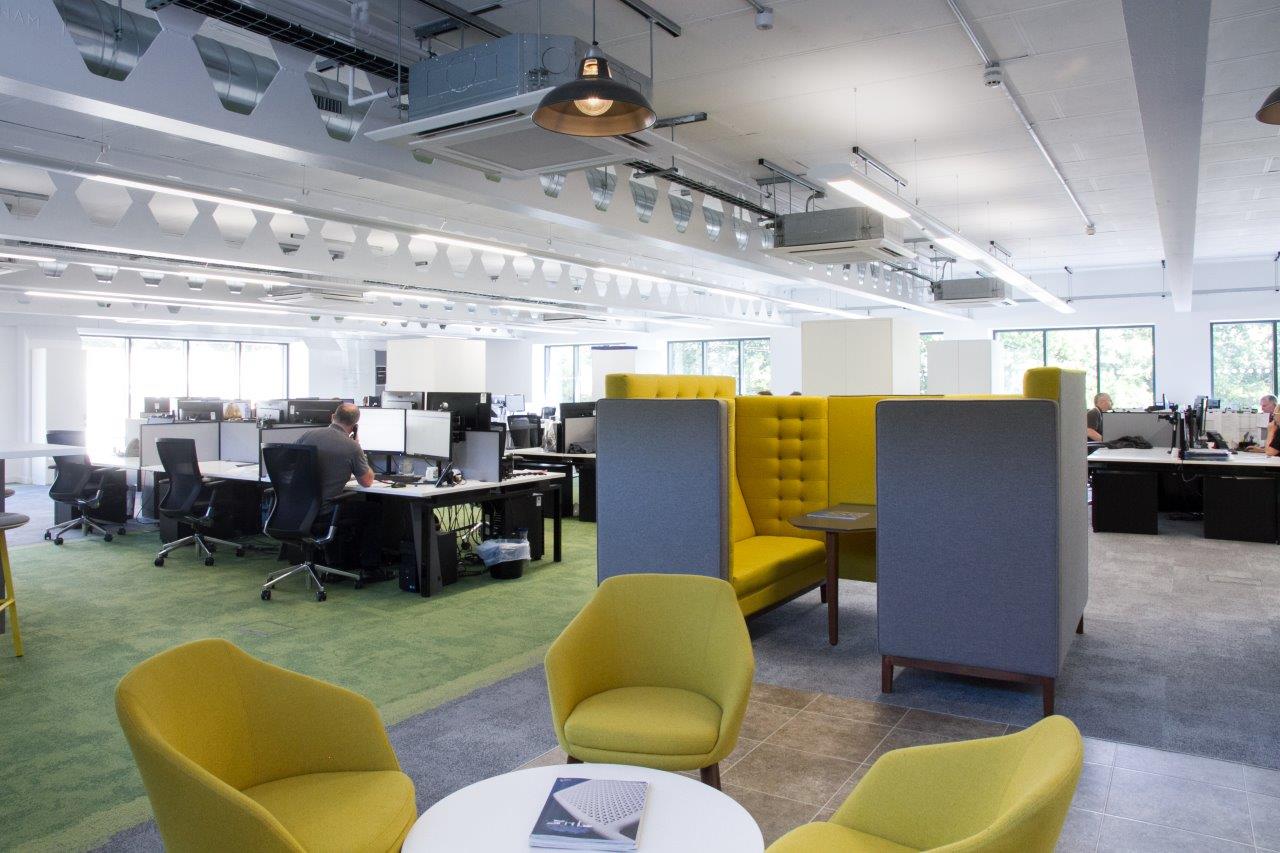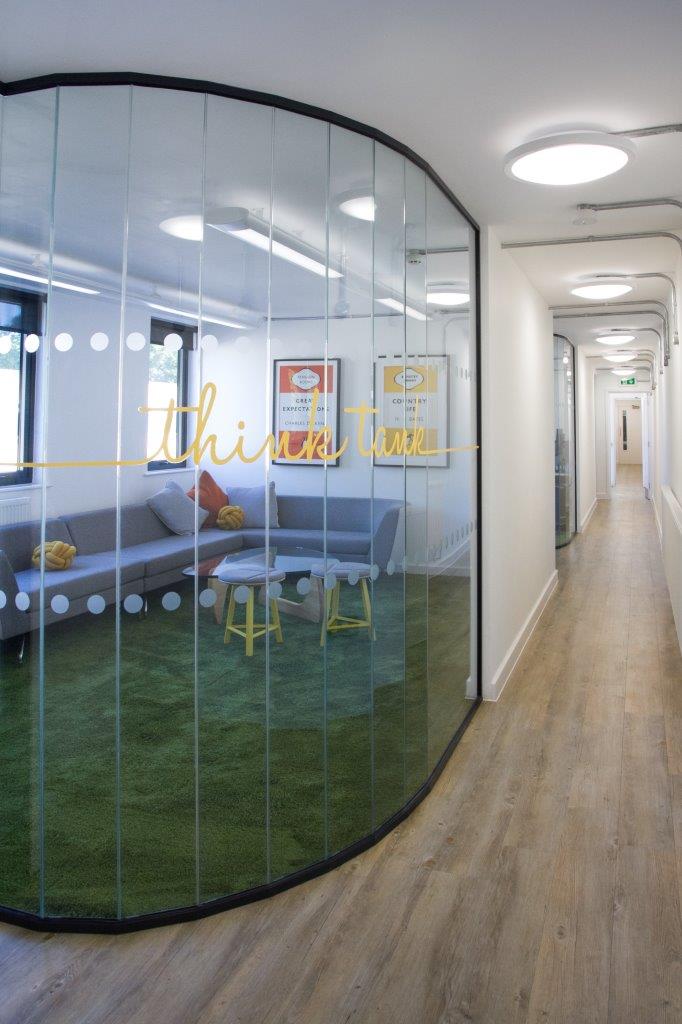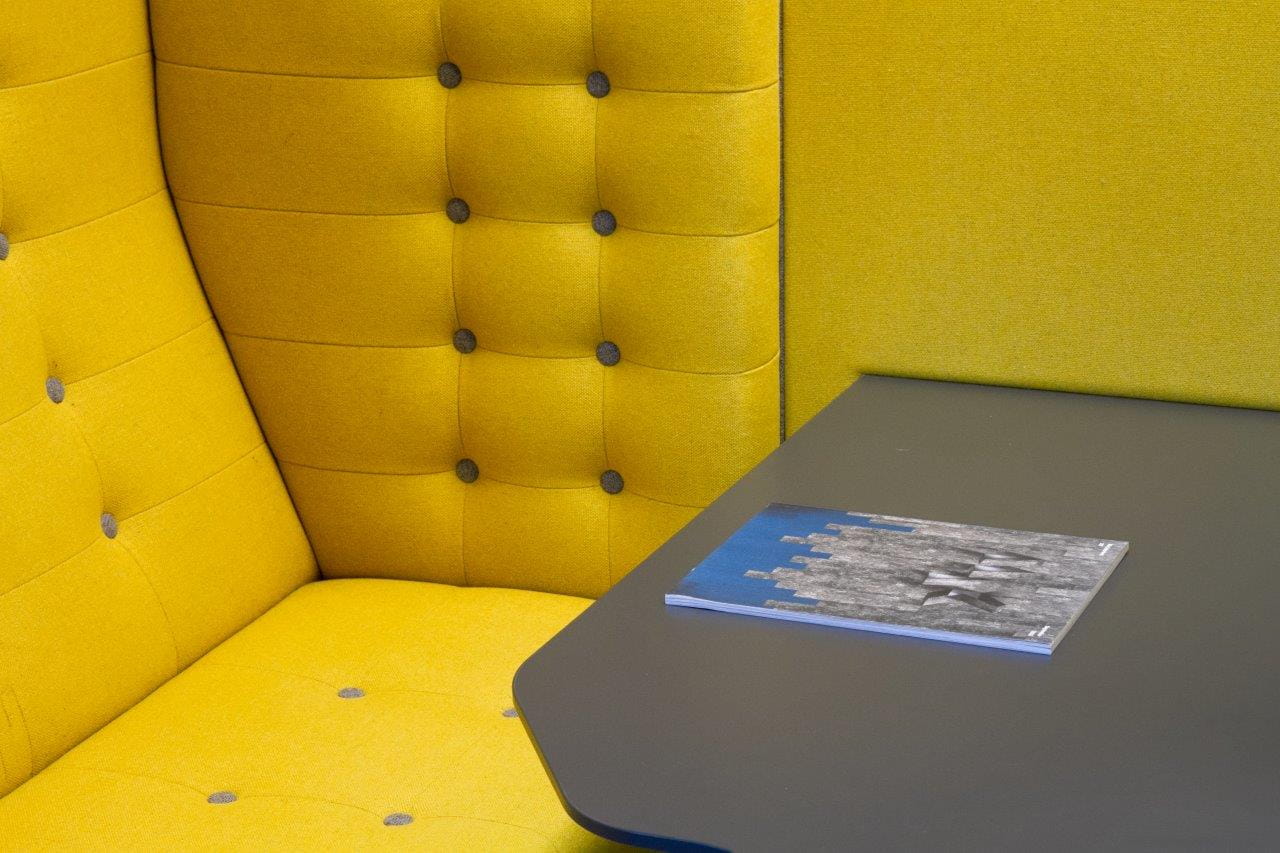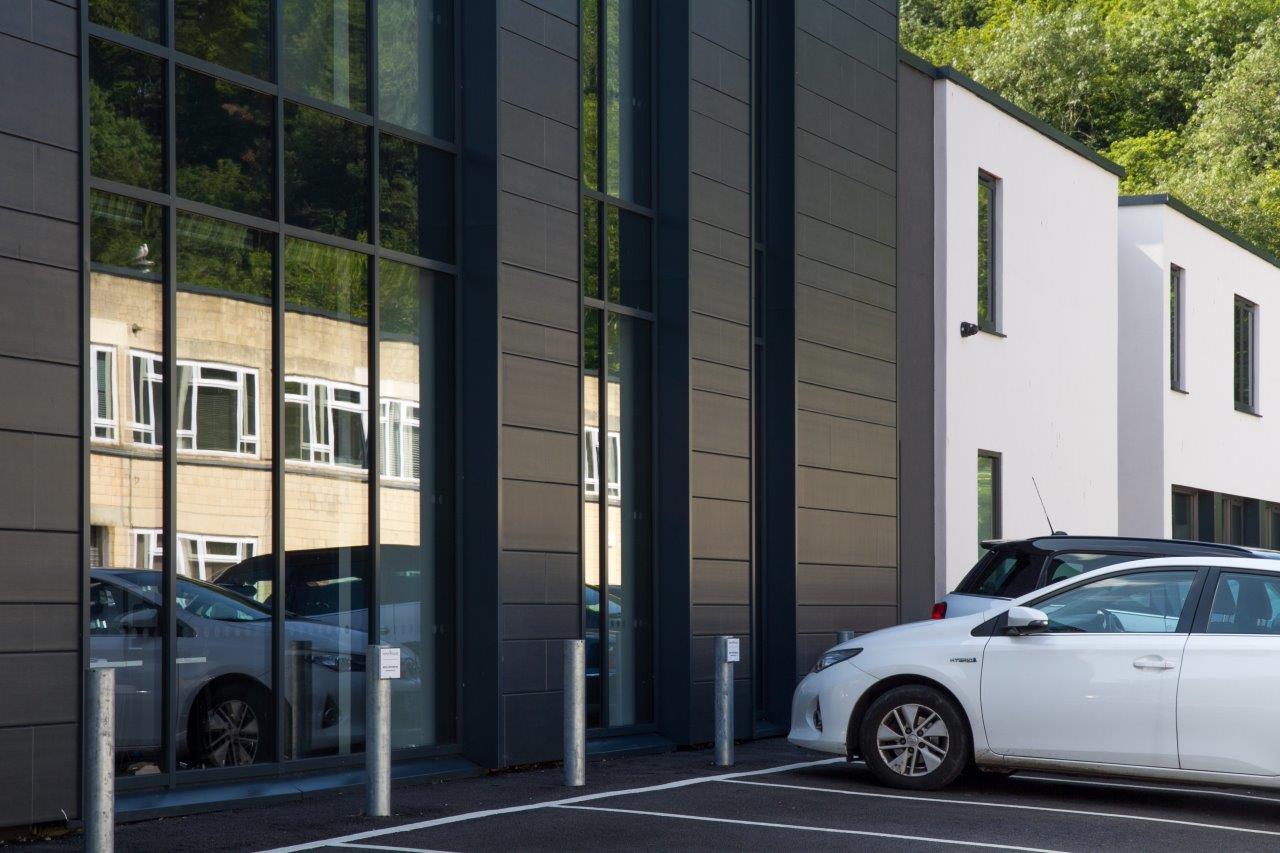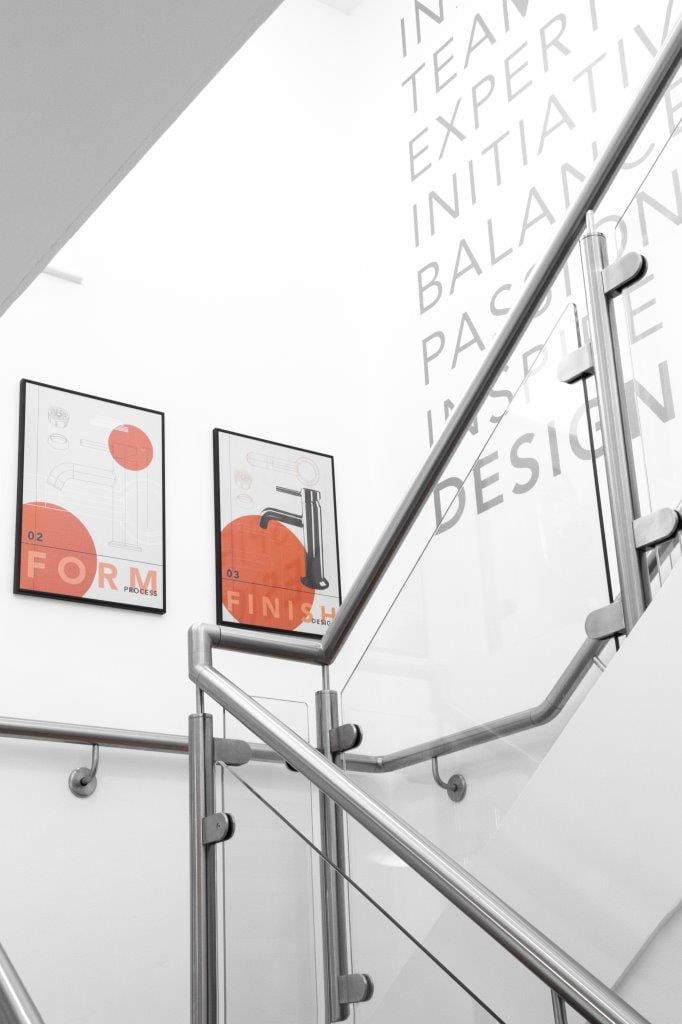 The South West building consultancy team were appointed in June 2016 to provide a feasibility report to convert existing trade-counter and industrial buildings into modern offices and a warehouse space. The vast space- circa 19,500sqft is located on Unit's 10-12 on Brassmill Lane Trading Estate. The study provided a range of options and included initial design advice. Specialist input was sought on M&E and structure.
The pre-construction phase commenced in January 2017. Carter Jonas were appointed to project manage the substantial project and work on behalf of the client, administering the contract, including tendering the overall design for an office and warehouse space with local architects. Carter Jonas managed the planning process, successfully obtaining planning permission to convert and refurbish the building. The planning consent also related to other parts of the estate, to allow the client greater flexibility to re-let decanted buildings for future use.
The specification included installing ceramic cladding, aluminium framed curtain walling, through-coloured rendering and all units were re-roofed in addition to upgrading the thermal performance by installing insulation to the building fabric. A 15kW array of PV's were installed on the roof. Internally, the white painted interiors elevated the impressive exposed structures and conduits which provided an industrial feel, in keeping with the style of the building.

Specialist input was sought for a design-led floor finish. Modern LED lighting and air conditioning was provided in addition to new vertical lift, staircases and private offices/meeting rooms. Large amounts of glazing were used for increased exposure to natural daylight. We also extended our services to include the procurement of office furniture. We took a holistic approach to the design process. Whilst we were concerned with the aesthetics, functionality was a key driver to enhancing the office environment, merging business goals with research and design.
In October 2017 competitive tender costs for the construction works were sought. A contractor was selected and we agreed a refined scope of work, using alternative materials and investigating construction methods through a value engineering process. The overall cost of the works was reduced to meet the client's budget and the main contractor was appointed under a JCT Contract in November 2017.
The construction phase commenced and the works were split into two phases. Phase 1 reached completion in July 2018 delivering 2/3's of the building space whilst phase 2 was handed over to the client later in the year with overall completion taking place in December 2018.
The project was successfully delivered within budget to a high quality. The client is delighted with the end product which provided the team with increased operational efficiency. The layout of the various spaces will dramatically improve performance and productivity. The client now has the flexibility to expand the business due to the office and warehouse functionality. Employees now have an enhanced sense of well-being in the workplace. The office is socially engaging, collaborative and modernised.