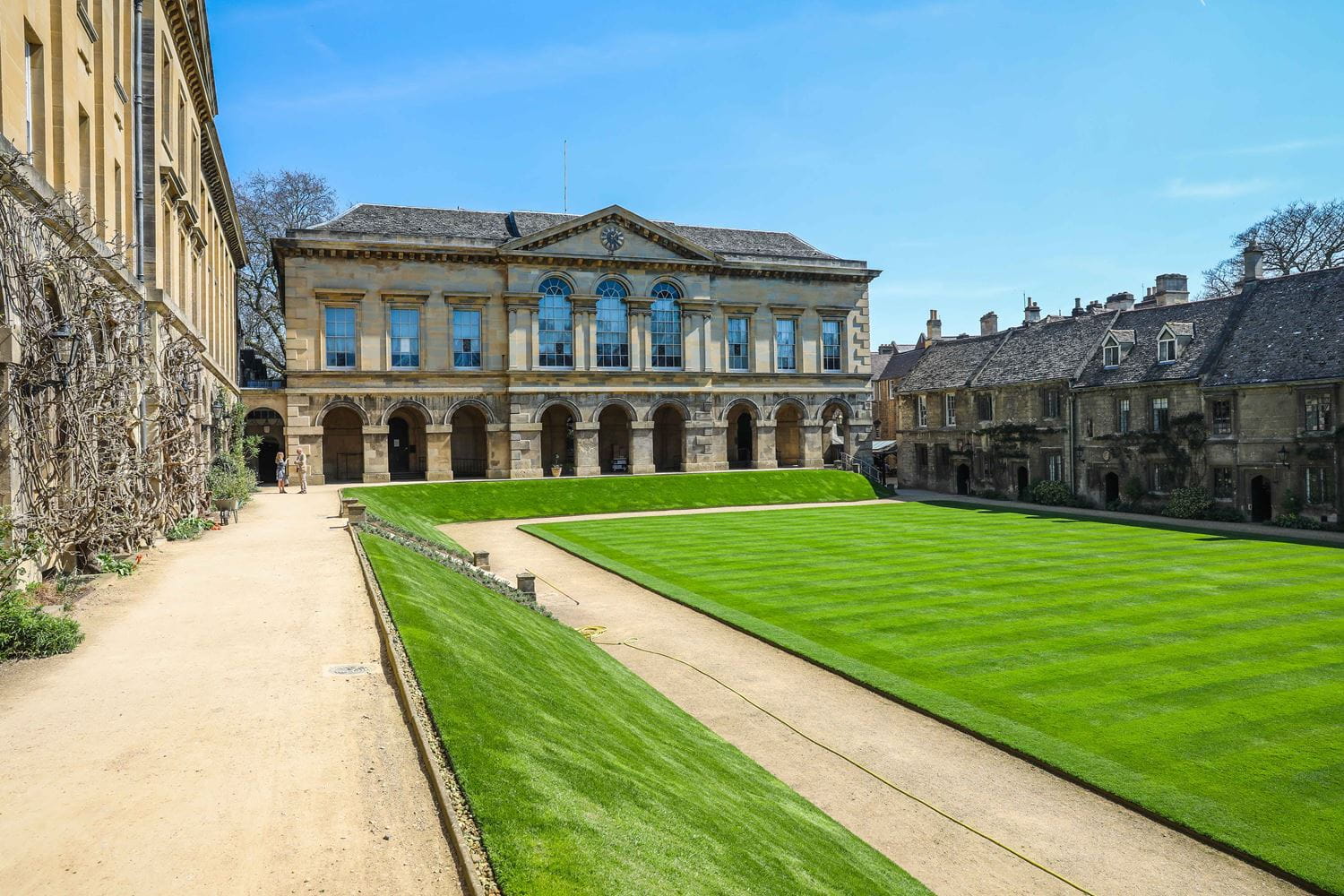 Worcester College, Oxford - Front quad – Staircases 1 - 10
Oxford

Client

Provost and Fellows' of Worcester College, Oxford

Sector

Commercial

Location

Oxford

How we helped
@
Career Highlights:

The Haberdashers' Company School Surveyor
Michael has been advising Schools and College bursars on Planned and Preventative Maintenance (PPM) for over 20 years throughout England and Wales. He first started advising Haberdashers' Monmouth School for Girls in 1998. He has subsequently provided planned maintenance advice for Monmouth School, Haberdashers' Aske's Boys' School and his team also inspected Haberdashers' Aske's School for Girls and their Adams Grammar School in Newport for Planned maintenance. Michael has also been engaged to organise and coordinate re roofing and repairs recommended within his reports at the Haberdashers' Monmouth schools. In January 2017 Michael was formally appointed by the Haberdashers' Company to also advise them on all of their schools which include their Academy schools.

Worcester College, Oxford – Front Quad Surveyor
Whilst Michael has been advising the College for over 20 years on various property maintenance matters, prepared a strategic plan to prioritise maintenance and improvement works and for a number of years dealt with refurbishment projects up to £400,000 in value, in 2016 Carter Jonas were asked to tender for the role of Front Quad Surveyor. Against tough competition Michael and his team have been appointed by the College to advise on a program of refurbishment of their Grade I listed Front Quad property which will be phased over the next 7 – 10 years.

Thorpe Mandeville Manor, Oxon.
Carter Jonas have provided professional advice on rural estate properties to this family client for many years. In 2011 Michael was appointed by the next generation of the family to own the Manor and advise on prioritising and specifying phased re roofing works to their Grade II* listed Manor house, in close consultation with the local Conservation Officer and Historic England (formerly known as English Heritage). He is currently coordinating the internal refurbishment of this property which includes a new Biomass boiler and district heating situated in the stable block to heat the Manor and stable cottages, re plumbing and re wiring and associated modernisation and conservation of the interior.
I can provide advice on:
In September 2016 the college set up a committee of senior Fellows' and staff who had been tasked with planning and agreeing the implementation of upgrading of building services and general refurbishment of their front quad buildings. They invited three local property consultancy firms to tender for architectural and building consultancy services over several years to advise on their buildings, known as Staircases 1 - 10. (The 'Staircases' are mixed use buildings housing Fellows' studies, seminar rooms, student rooms, offices and ancillary space).
Carter Jonas won the contract and the committee stipulated they wanted a single point of contact for ease of dissemination of information back to the college. The Carter Jonas partners recognised the significance of this appointment and reduced the workload of the named surveyor so he could concentrate his time on this important commission. The surveyor organised and accompanied Mechanical and Electrical services engineers, structural engineers and assisted by colleagues within the architectural and surveying team, inspected the first batch of buildings, staircases 1 – 6 during the 2016 Christmas vacation, to minimise disruption to the running of the college. He reported back to the committee members having reviewed the M & E reports in January 2017 on what he believed the priorities for repair and upgrading should be. He produced a draft forward plan of sequential works, primarily relating to building services renewal, minor internal alterations and improvements and general maintenance works, with a view to minimise disruption to the running of the college. Carter Jonas are also providing space planning and budgetary advice within their remit and suggesting when staircases should be vacated, for the senior staff to plan well ahead and ensure rooms are not booked in future years, when work is planned. The named surveyor updates the committee every six weeks or so on the progress his team are making, taking on board their requirements against pre application advice from Historic England and the Conservation Officer, Oxford Archaeology and other consultants to refine the design and update the forward plan..
Phase 1 work to update services and deal with conservation repairs and minor alterations, along with enabling works for new building services for future phases, took place in Summer 2018 under the direction of the named surveyor at Staircases 1 and 2; a building primarily occupied by Fellows' in what is known as their Senior Common Room (SCR) and guest accommodation. Space planning formed part of the brief and some re-assignment of room uses was proposed and secured via listed building approval for the work, in this Grade I listed medieval building.
Phase 2 is due to start during Easter 2019 for upgrading the building services within Staircases 7 – 10 which is another range of Grade I listed medieval buildings, which are primarily studies for many of the college Fellows, known as Fellow's sets.
Phases 3, 4 & 5 are currently being planned at Staircases 3, 4, 5 & 6 which include Fellow's sets, teaching and seminar spaces, the law library and student bedroom accommodation. The proposals involve reconfiguration of the 1926 top floor loft conversion of these Grade I listed buildings, conservation repairs and renewal of building services. A great deal of time has been spent to plan the work to minimise disruption to the running of the college and conference trade. Our role not only covers works directly relating to the main contractor but general project management as a whole. The appointed surveyor also attends and contributes to college sub-committee meetings with the domestic bursar, accommodation manager, head of security etc. to ensure the decanting and repopulation of the buildings process is as well organised and prepared as it possibly can be. College for example will deal with removal of pictures, curtains, carpets etc. and their return once practical completion is achieved by the main contractor, so the phase 3 building work proposed will be ready for re occupation in September 2018, and this approach will continue in future phases of the consultancy contract.
In 2016 (prior to our formal appointment for this role) we were appointed to organise the necessary consents and obtain competitive tenders for renewal of sub mains in the front quad, including provision of ducting for new data cabling which, as you would expect, involved a watching brief for an archaeologist.
Carter Jonas staff are privileged to be working for the college on this particular project and were keen to get involved in working on the historic core buildings, which up to that point generally other consultants had been appointed to advise them on. We have acted for the college on various other property related matters since the early 1920's and within the last 12 months this has included the restoration and partial reduction in height of a leaning roadside listed medieval wall and conversion of a 1970's building into an archive store.