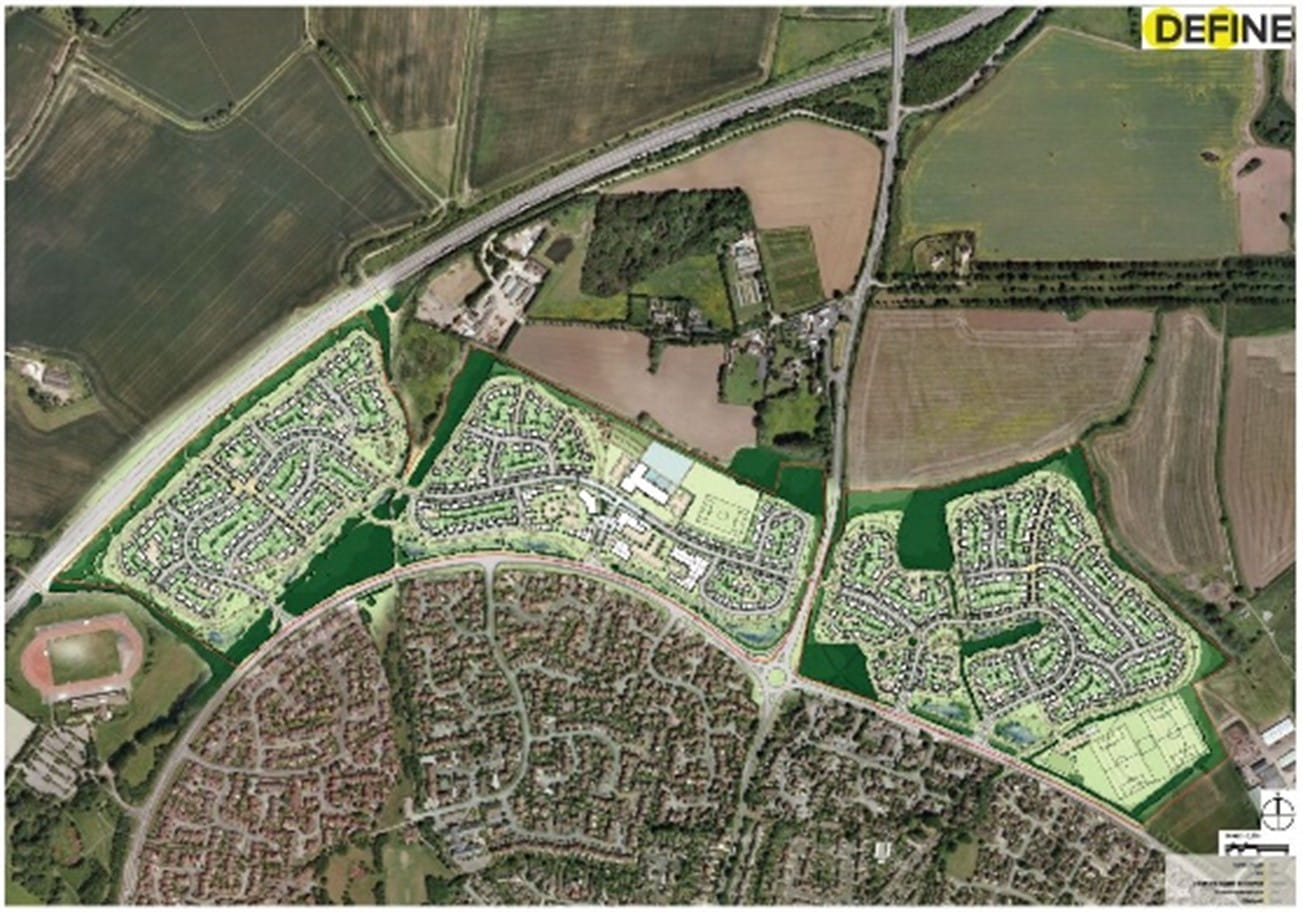 Land development opportunities from Greenbelt to the north of Abingdon
Abingdon

Sector

Planning & Development

Location

Abingdon

How we helped
Acting for a charity client, Carter Jonas identified the potential for development of Greenbelt land to the north of Abingdon.
After agreeing terms for a landowners' agreement with a neighbouring landowner, who also happened to control access to our client's land, a promotion / option agreement was offered to the market. CEG were eventually selected as development partner a promotion agreement completed reflecting the terms of the landowners' agreement.
Carter Jonas then acted as planning consultant promoting a proposed development of around 500 new homes through the Local Plan review, initially achieving the hoped for allocation which was then expanded to include additional third party land giving a scheme with an overall capacity of around 900 new homes.
Carter Jonas continued as planning consultant for the enlarged scheme and obtained planning permission for a scheme of 950 new homes with a new primary school and some other mixed uses. During this period, we 'retrospectively' negotiated an agreement with the third party landowner to enable independent delivery of the separate landownerships, and achieve equalisation of site wide infrastructure, s106 obligations and other development costs.
We subsequently offered three phases of development (totalling 425 new homes) to the market, receiving bids for individual phases and combinations thereof. A sale was completed for all three phases to Barratt David Wilson, who will also be responsible for delivery of infrastructure to service our clients remaining land. Sales of a care home site, and the local centre are now under negotiation and will be followed in due course by sales of the remaining development land parcels on a serviced basis.