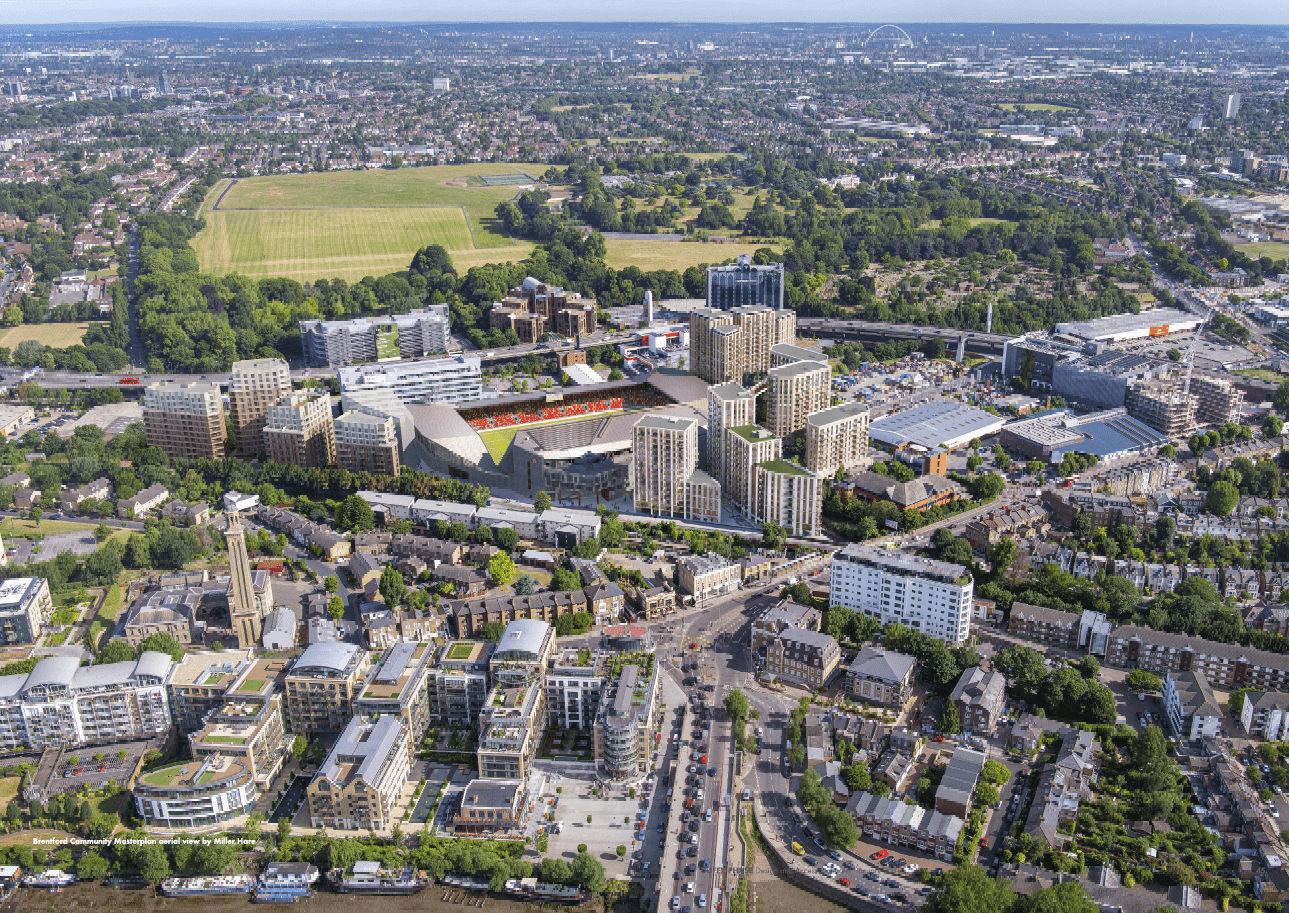 Brentford Community Stadium
London Borough of Hounslow

Client

Lionel Road Developments and EcoWorld London

Sector

Planning & Development

Location

London Borough of Hounslow

How we helped
@
Nick is a chartered town planner and development surveyor with over 25 years' experience, gained across the residential, commercial, retail and industrial sectors for corporate, institutional and private landowners and developers. He has worked at CBRE and Drivers Jonas Deloitte. His professional experience is in three main sectors – Strategic Land / Projects, Retail / Mixed-Use and Central London. Strategic Projects / Land involves the promotion of land for commercial and residential development for landowners and developers. Retail / Mixed-Use schemes are a blend of edge of centre and town centre mixed-use schemes with food stores and other uses, often residential. This sector includes regeneration and waterside schemes. Central London focuses on projects from Canary Wharf to Hammersmith and Camden down to Wandsworth, Southwark and Lambeth.
When he isn't working, Nick can be found playing golf (increasingly badly) and spending time re-stocking and emptying his wine cellar to indulge his passion for wine.
I can provide advice on:
We have been working with Brentford Football Club and its development partner EcoWorld London for a number of years providing advice in connection with the provision of a new Community Stadium, together with residential development to support its construction. Once complete, the strategy will have helped the club to achieve its goal of relocating from its existing stadium at Griffin Park, Brentford, and remain within the Borough, whilst securing the club's long-term sustainability.
Our work started with successfully obtaining planning permission in June 2014 for a new stadium (full planning permission) and 910 new homes (outline planning permission) surrounding it. The residential development was to help fund the construction of the stadium, which when complete will have a capacity of 17,250.
Since then, and working closely with the London Borough of Hounslow, we have subsequently secured a number of amendments to the original planning permission, together with approval of reserved matters for three of the four residential sites. Further amendments to the scheme, as part of the detailed proposals for the fourth residential site, Duffy, seek to increase the total number of new homes to 1,015, and the planning application for those changes is currently under determination by the Council.
Construction of the stadium commenced in April 2018 and work is expected to be completed soon, in time for Brentford Football Club to play their first match at the start of the next season. The first phase of residential development is due for completion in 2021.
Separately, we are advising on the residential redevelopment of the current stadium site at Griffin Park, which, once the club has moved to the new stadium, will be demolished, and replaced with 75 family houses.