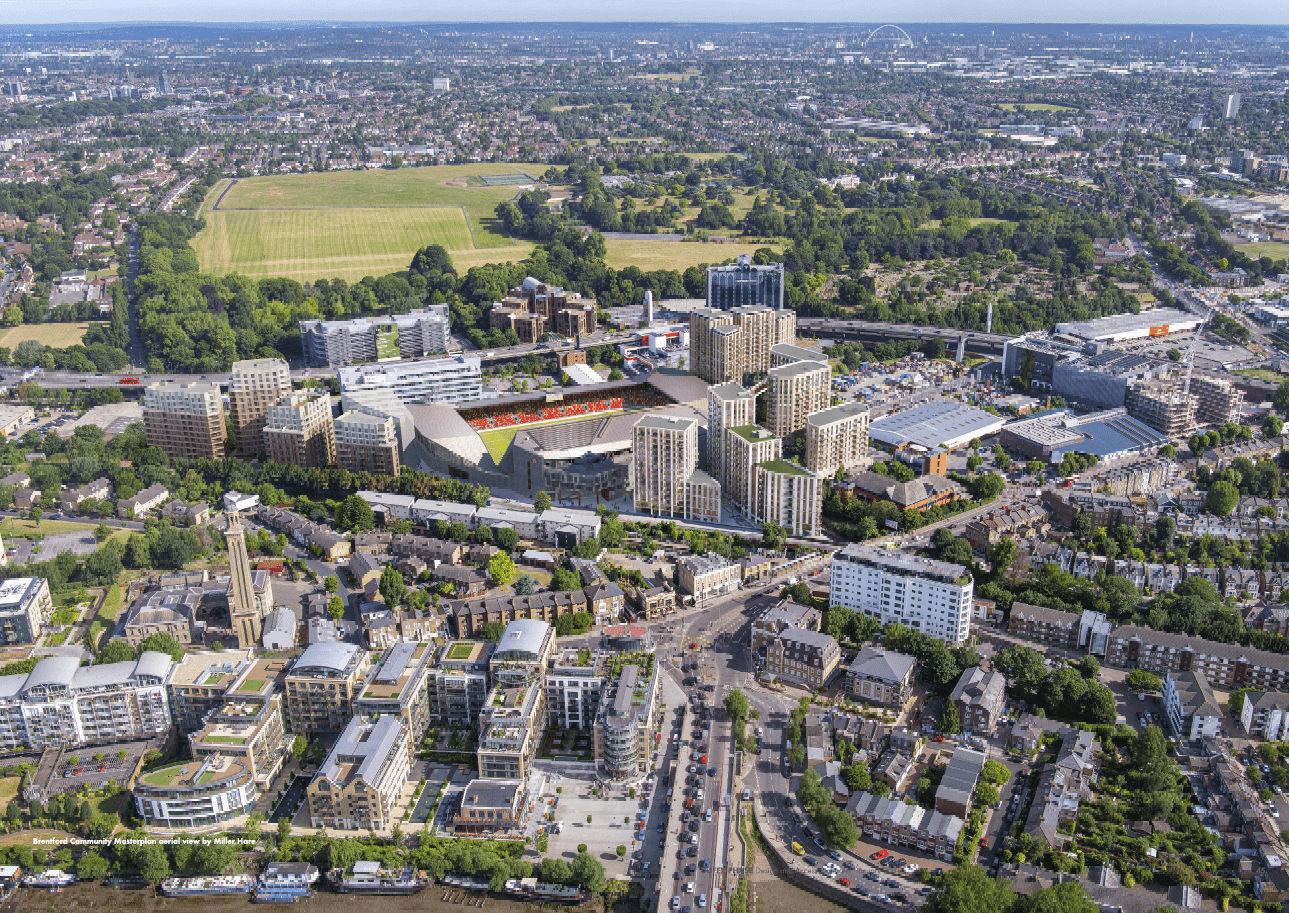 Brentford Community Stadium
London Borough of Hounslow

Client

Lionel Road Developments and EcoWorld London

Sector

Planning & Development

Location

London Borough of Hounslow

How we helped
We have been working with Brentford Football Club and its development partner EcoWorld London for a number of years providing advice in connection with the provision of a new Community Stadium, together with residential development to support its construction. Once complete, the strategy will have helped the club to achieve its goal of relocating from its existing stadium at Griffin Park, Brentford, and remain within the Borough, whilst securing the club's long-term sustainability.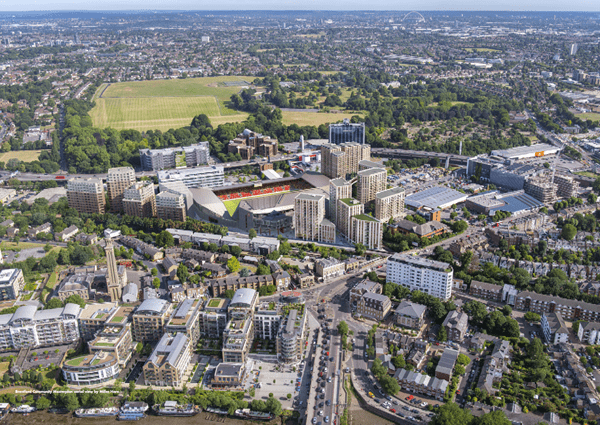 Our work started with successfully obtaining planning permission in June 2014 for a new stadium (full planning permission) and 910 new homes (outline planning permission) surrounding it. The residential development was to help fund the construction of the stadium, which when complete will have a capacity of 17,250.
Since then, and working closely with the London Borough of Hounslow, we have subsequently secured a number of amendments to the original planning permission, together with approval of reserved matters for three of the four residential sites. Further amendments to the scheme, as part of the detailed proposals for the fourth residential site, Duffy, seek to increase the total number of new homes to 1,015, and the planning application for those changes is currently under determination by the Council.
Construction of the stadium commenced in April 2018 and was completed in 2020, in time for Brentford Football Club to play their first match there in September 2020. The first phase of residential development for three of the residential sites has been completed and is now being occupied.
Separately, we are advising on the residential redevelopment of the current stadium site at Griffin Park, which, once demolition has been completed, will be replaced with new family homes.