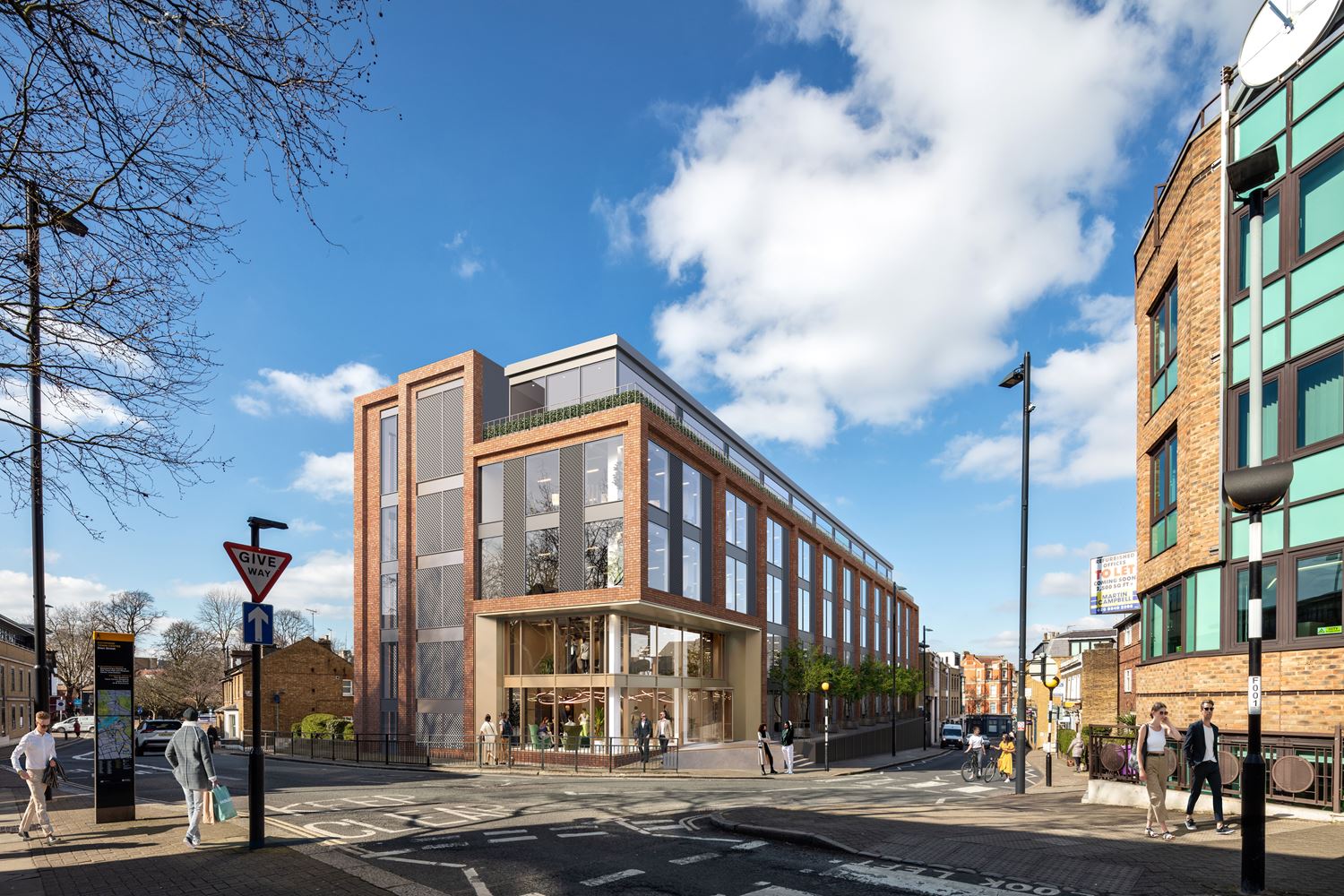 Barwood Capital, Richmond
Richmond

Client

Barwood Capital

Sector

Planning & Development

Location

Richmond

How we helped
The development proposals include the complete refurbishment, alteration and extension of an existing office building in Richmond Town Centre to provide an additional 714 sq.m (GIA) of Class E office space.
The new office floorspace will be provided on a new fourth floor where it will replace the existing plant. There will be an external amenity terrace for yoga, wellbeing and seating.

New landscaping will replace the existing surface level car parking area to provide amenity and garden space. The exterior of the building will be reclad and glazed to break up the extensive horizontal treatment to the existing bland Eton Street and St James's Cottage's elevations. The change in materials together with new high-quality landscaping will help to soften both elevations. In line with national objectives and the Development Plan for Richmond, sustainability is at the heart of the proposals.
The carbon emissions associated with the building's design and construction will be assessed at various RIBA stages in line with BREEAM requirements to inform the design. The development is targeting BREEAM 'excellent', and we are confident a high rating will be achieved within this assessment. The development will work towards reducing operational energy and carbon emissions and encourage biodiversity by enhancing the public realm and private spaces through environmental greening and planting opportunities.

To assist with the sustainability objectives of the development, 20 car parking spaces are being removed from the Site and will be replaced with a gym, associated changing rooms and showers, 42 cycle parking spaces and Electric Vehicle charging points.

Key planning issues that we overcame during the determination process were the impact on the surrounding heritage (within the conservation area) and the impact of the amenity of the neighbouring residential properties.