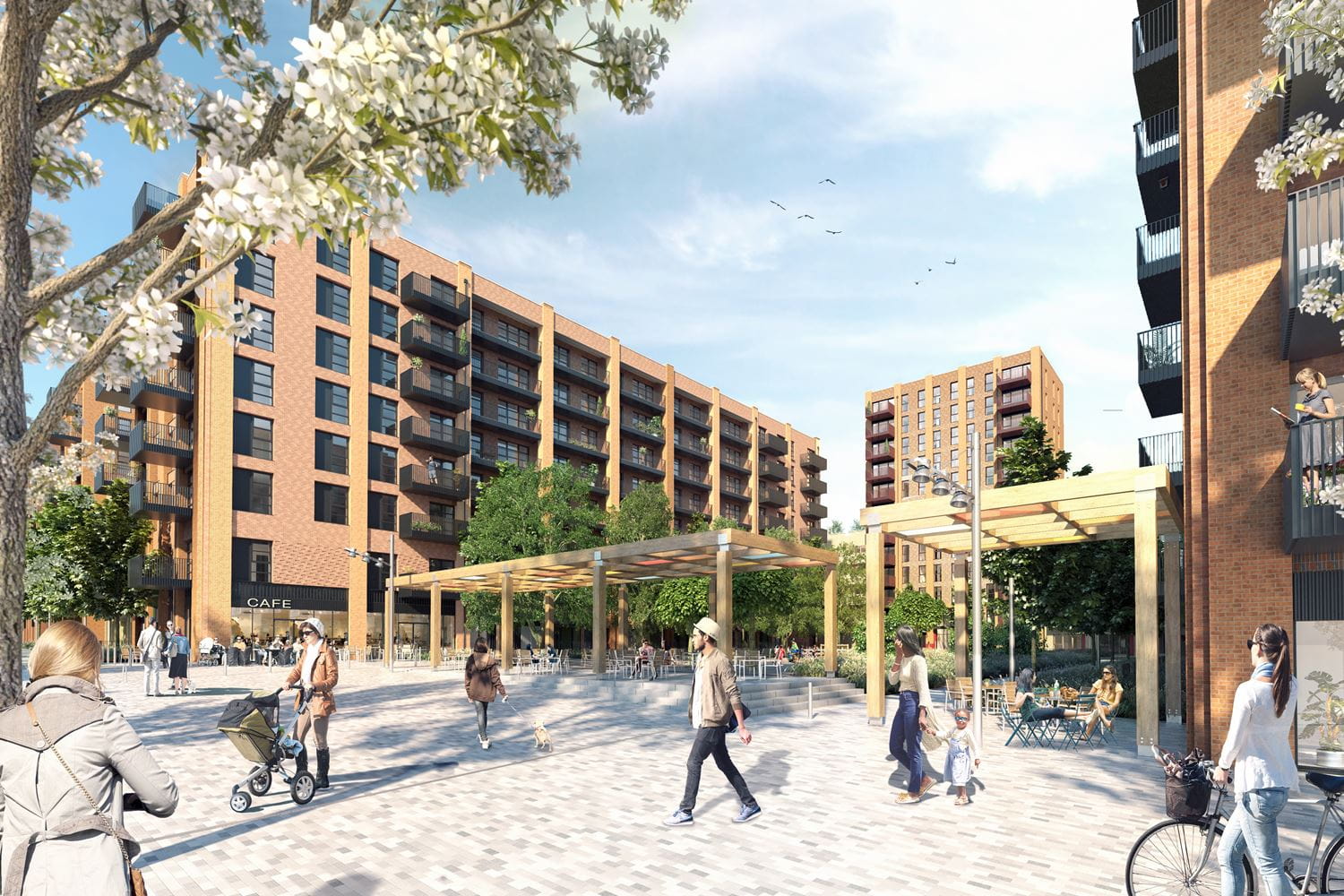 Aperture Works
London Borough of Harrow

Client

Harrow View LLP (Joint Venture between Barratt London and Hyde Housing)

Sector

Planning & Development

Location

London Borough of Harrow

How we helped
Carter Jonas has successfully secured reserved matters and detailed planning permission for Harrow View LLP, a joint venture between Barratt London and Hyde Housing, on three phases of development of the former Kodak factory in Harrow.
Located on the former Kodak factory site, Eastman Village is set within the Harrow & Wealdstone Opportunity Area and the Heart of Harrow Housing Zone. Carter Jonas has now helped to secure planning permission for just over 2,000 new homes on the wider site owned by Barratt and Hyde over the last three years.
Reserved Matters comprising 460 residential dwellings and a large area of public realm known as the Green Link were approved for Plot D7 in January 2018 alongside detailed planning permission for a new Energy Centre.
Following this, reserved matters were granted for 350 new homes along with community and leisure uses on Plots B1 and C1 (at either end of the Green Link) in December 2018.
An application for detailed permission on the remainder of the site (Plots D1-D6) was approved in November 2020 which comprised over 1,200 homes, 40% of which are to be affordable across a variety of tenures, along with a variety of flexible active non-residential uses.
Following a study of Plots B1 and C1 undertaken by Pollard Thomas Edwards, the project architect, it was concluded that the plots were capable of delivering further dwellings. Carter Jonas helped to secure detailed planning consent in August 2021 for 474 new homes along with community and retail floorspace. The increase of 124 new homes ensures that housing delivery on this brownfield site is optimised, as encouraged in the new London Plan.
Carter Jonas' involvement on the site has continued assisting with the discharge of planning conditions and advising on amendments to the scheme as a result of design development.