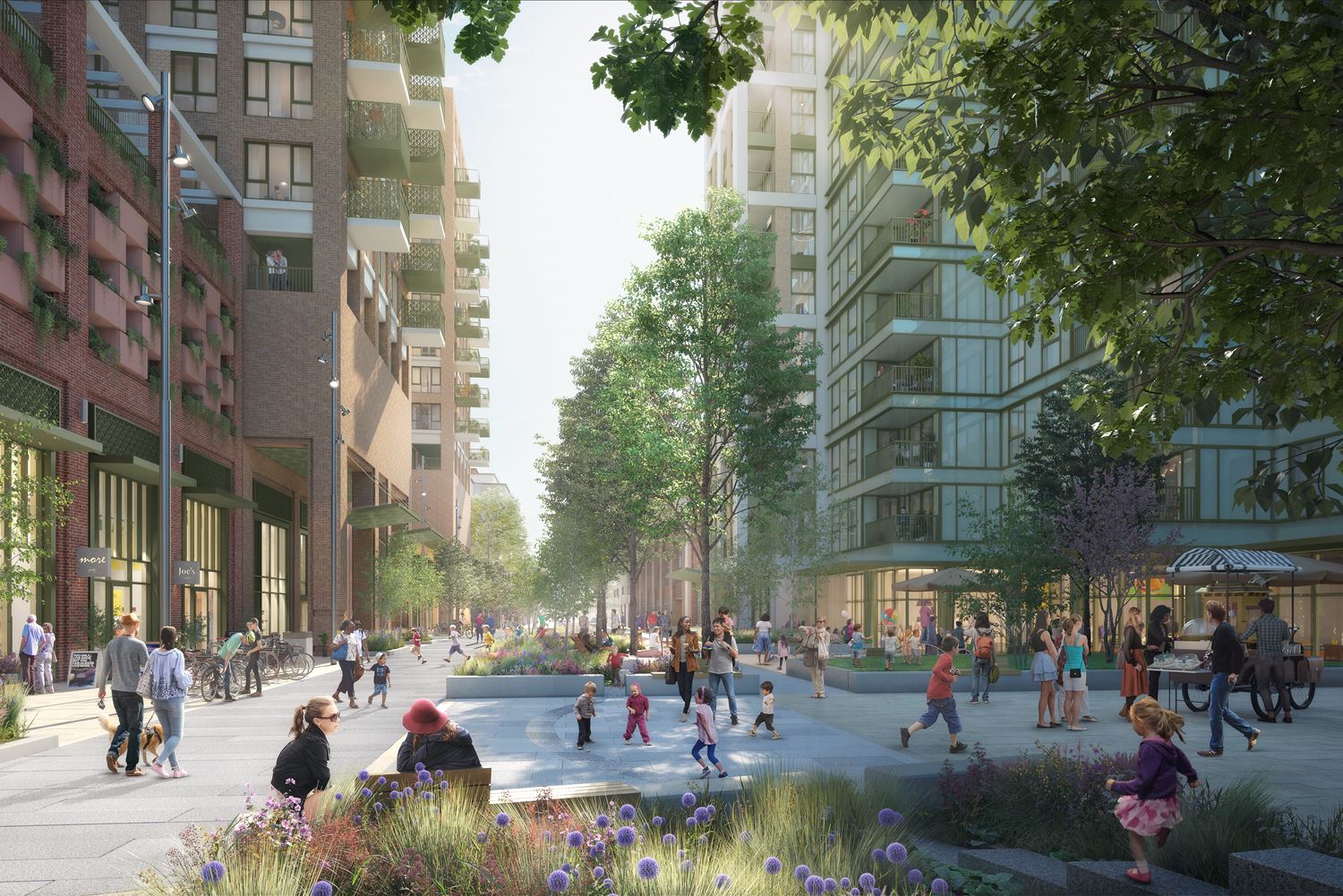 Goldsworth Road, Woking Borough Council
Woking

Client

Ecoworld London

Sector

Planning & Development

Location

Woking

How we helped
@
Working on the Great West Quarter from the bid stage in 2003 through to the development's completion in 2015
Securing permission for the first One Planet Living development in Brighton
Getting my head around quirky planning issues
Katy is a chartered planning and development surveyor with extensive experience working with private sector clients across London and the South East. Katy joined Planning Perspectives in 2002 before moving across to Carter Jonas with the rest of the team at the end of 2014. Katy advises on various forms of development but is particularly proficient advising on major residentially-led, mixed-use developments. Her work ranges from providing quick pre-acquisition advice through to managing complex project teams through the planning process and beyond to implementation. A significant proportion of her work involves adding value to redundant employment sites through complex Section 106 negotiations, transforming such sites into exciting new destinations.
I can provide advice on:
Carter Jonas is advising EcoWorld London on the redevelopment of the 1.15 ha site, comprising eight existing buildings on land both to the north and south of Goldsworth Road, a key gateway to Woking town centre from the western approach.
Our planning team were involved in pre-application discussions with statutory and non-statutory consultees including the Council, Design South East, Surrey County Council Highways, Network Rail and neighbouring and existing on-site businesses. Carter Jonas have led EcoWorld London through the planning process advising on challenging issues such as: the submission on a planning application that is subject to an environmental impact assessment, loss of on-site employment use, site accessibility and the re-location of existing tenants on site. Also, the criteria against which proposals for tall buildings will be considered including overshadowing, aviation navigation, telecommunications interference, glare, wind and the impact on key views.
The team have prepared and submitted a full planning application comprising a residential-led mixed-use scheme for 965 units along with flexible ground/mezzanine floor commercial uses (flexible Use Classes A1-A4, B1(a) and D1/D2), replacement establishment for the existing Woking Railway Athletic Club and provision of a new purpose-built homeless shelter for the York Road Project. The proposals also include extensive high-quality improvements to the public realm. Goldsworth Road will be pedestrianised to provide a new area of public space linking Woking train station and the heart of the town centre with the western end.