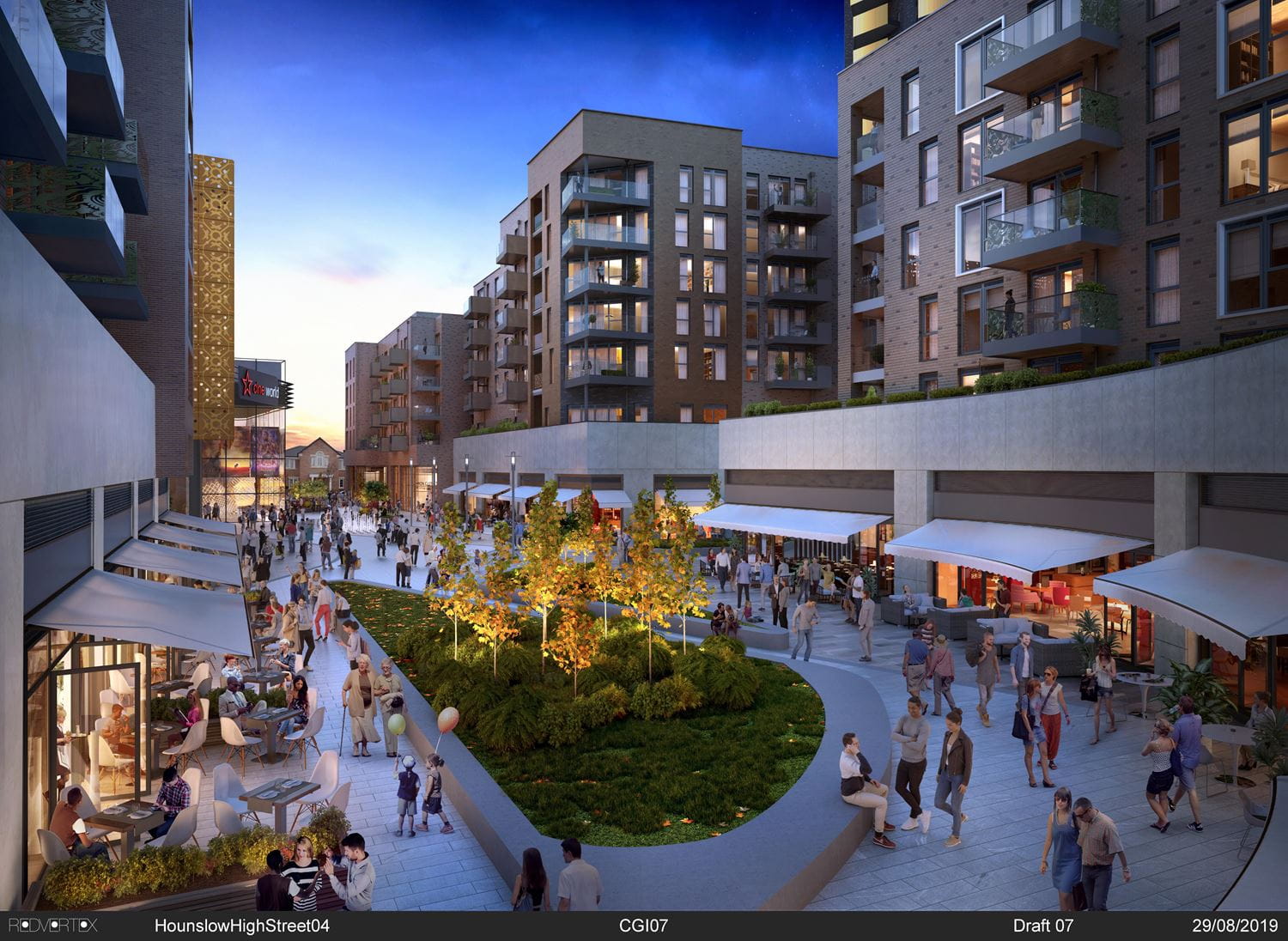 Hounslow High Street Quarter
London Borough of Hounslow

Client

Barratt London

Sector

Planning & Development

Location

London Borough of Hounslow

How we helped
@
Nick is a chartered town planner and development surveyor with over 25 years' experience, gained across the residential, commercial, retail and industrial sectors for corporate, institutional and private landowners and developers. He has worked at CBRE and Drivers Jonas Deloitte. His professional experience is in three main sectors – Strategic Land / Projects, Retail / Mixed-Use and Central London. Strategic Projects / Land involves the promotion of land for commercial and residential development for landowners and developers. Retail / Mixed-Use schemes are a blend of edge of centre and town centre mixed-use schemes with food stores and other uses, often residential. This sector includes regeneration and waterside schemes. Central London focuses on projects from Canary Wharf to Hammersmith and Camden down to Wandsworth, Southwark and Lambeth.
When he isn't working, Nick can be found playing golf (increasingly badly) and spending time re-stocking and emptying his wine cellar to indulge his passion for wine.
Carter Jonas is advising Barratt London on the redevelopment of a prominent town centre site, north of the existing high street, in the London Borough of Hounslow, to form a new leisure and retail destination with residential accommodation above. The scheme is a joint venture with the Council and will act as a catalyst for the wider regeneration of the town centre.
Our planning team was involved in pre-application discussions with the Council, the GLA and TfL, together with extensive community consultation, and led Barratt London through the planning process ultimately to the preparation and submission of a detailed planning application.
The original planning permission, granted in February 2016, comprised of four blocks with 527 residential units, of which 41% were affordable, a 27 storey tower, a multiscreen cinema and up to 10,000 sqm of retail, restaurant, café and office uses, and a new public square at the heart of the development.
A subsequent Section 73 application was made and granted in December 2017, which added one additional residential unit, and made several amendments to the configuration of the scheme and the double storey basement. That scheme was granted planning permission in December 2017 and work commenced on site the same month.
Carter Jonas has continued to provide advice to Barratt London on its development since then, which resulted in the submission of a second Section 73 application in September 2019. That application sought an increase in the number of residential units by 60 to a new total of 588, with 40% of those additional units being affordable. Planning permission was granted in April 2020 and work is underway on implementing those changes.
The redevelopment of the High Street Quarter is considered essential to contribute to the regeneration of Hounslow Town Centre. The proposal will provide high quality, urban living accommodation in this location, and will deliver significant social, community and economic benefits to Hounslow's town centre, as well as the wider area.