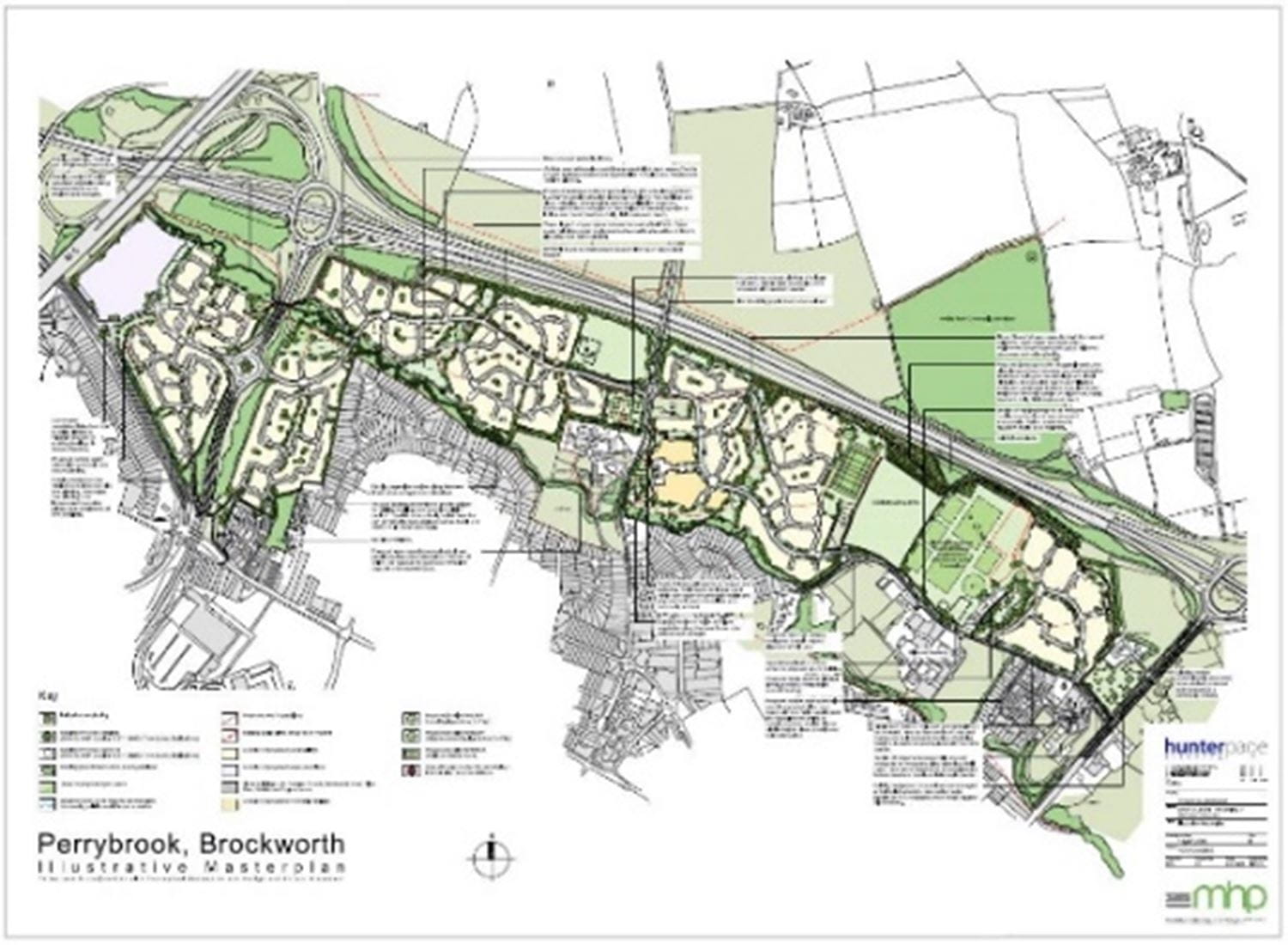 Carter Jonas acquired 90 acres of land in Greenbelt
Brockworth

Sector

Planning & Development

Location

Brockworth

How we helped
Carter Jonas acquired around 90 acres of agricultural land in the Green Belt near Gloucester for an institutional client, being part of an 'area of search' within the then draft Regional Spatial Strategy.
We then advised our client on methods of taking control of a second similar sized landownership in the area. Consideration was given to various methods including purchase, taking a promotion or option agreement, and entering into a landowner collaboration agreement.
In the end Carter Jonas negotiated a collaboration agreement with the other landowner, before project managing the promotion of the overall site for our client. A draft allocation in the joint core strategy was secured and planning permission for a strategic mixed use development scheme including 1,500 new homes secured in 2016 following a 'call in' public inquiry the previous year. The allocation was subsequently confirmed on the adoption of the joint core strategy in December 2017.
Carter Jonas has since project managed the discharge of planning conditions and the delivery of preliminary infrastructure and principal green spaces to open up the site for housing. We have now sold five separate serviced development land parcels for around 1,300 new homes to Linden Homes, Taylor Wimpey and Bellway Homes, who are now selling new homes on site, and to Platform Housing and Crest Nicholson, who are currently seeking reserved matters approval for their proposed schemes.
During this commission Carter Jonas have also negotiated and settled 'overages' due to former landowners, the surrender of easements affecting the site and resolved many other issues to enable delivery.