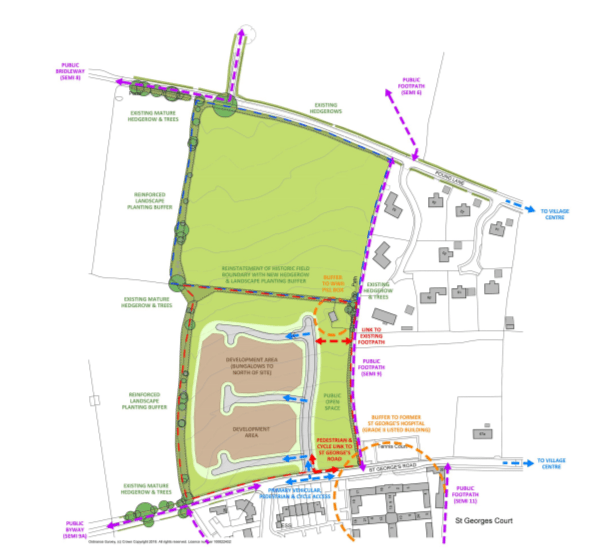 Land in Semington, Wiltshire
Semington, Wiltshire

Client

Private client

Sector

Planning & Development

Location

Semington, Wiltshire

How we helped

Statistics

26 dwellings on circa 5.16 acres (2.09 Hectares)
@
Steve Morris is a partner based within our Bristol office. He has specialised in development for twenty years, and in that time he has acted for housebuilders, charities, private landowners and developers on sites varying from replacement single dwellings to several hundred units with associated facilities.
I can provide advice on:
Working with the Promoter and acting on behalf of the landowner, we disposed of this parcel of land in a rural settlement in Wiltshire.
The promoter gained Outline Planning Consent at the High Court for 26 dwellings on circa 5.16 acres (2.09 Hectares), providing 13 private dwellings and 13 much needed affordable homes, after a great deal of tenacity. The scheme was designed to respect the setting of a World War II Pill Box and provides Public Open Space.
After a marketing campaign, we selected a Affordable Housing Provider to work with who acquired the site and plans to commence construction during 2023.