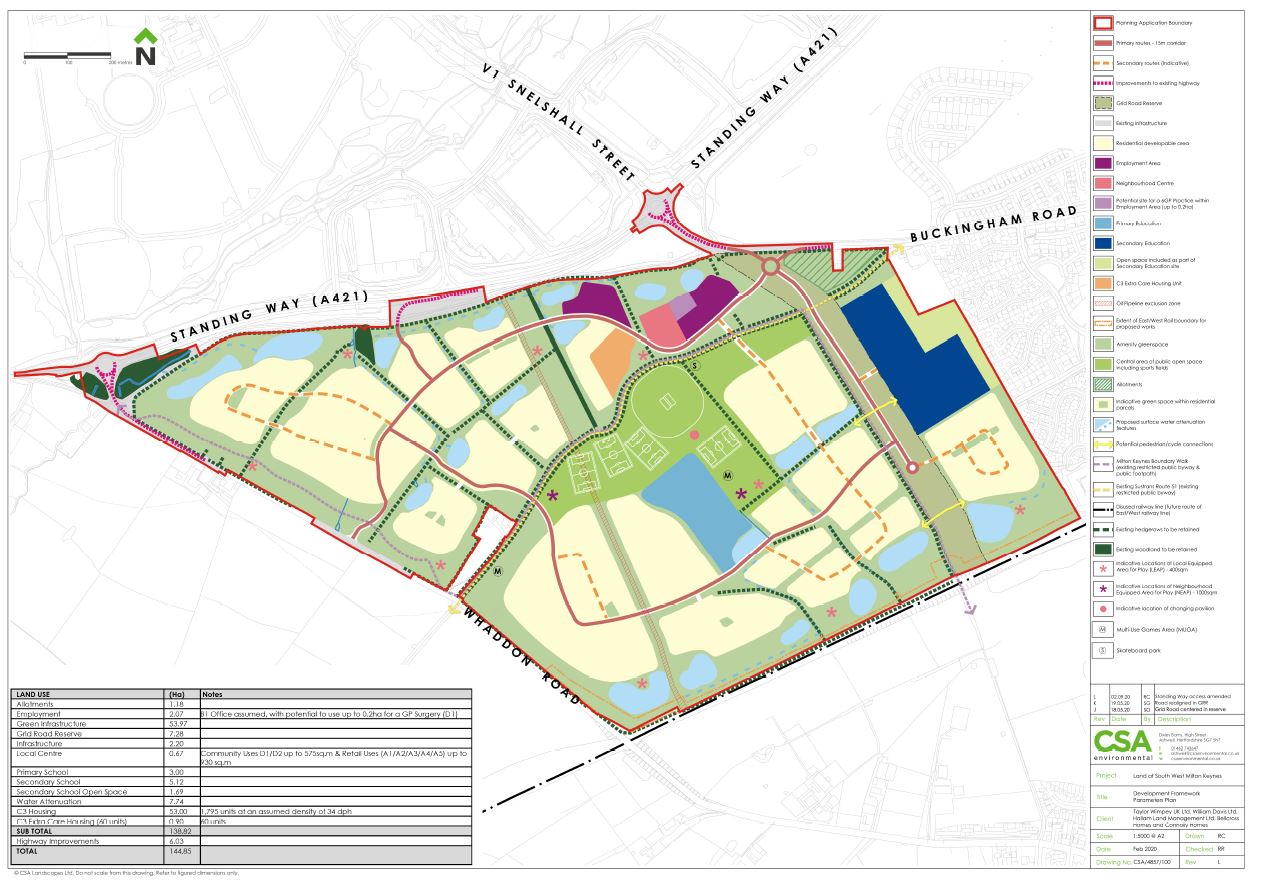 South West Milton Keynes (SWMK)
Milton Keynes, Buckinghamshire

Client

South West Milton Keynes Consortium (Taylor Wimpey, Hallam Land Management, William Davis, Connolly Homes and Bellcross Homes)

Sector

Planning & Development

Location

Milton Keynes, Buckinghamshire

How we helped
@
Mark is a Chartered Town Planner with 30 years' broad experience of the planning system in both Local Government and Consultancy. He has acted for local planning authorities, landowners, developers and house building companies in the promotion and control of development. He has a particular interest and experience in the strategic promotion of land for development, housing and commercial, through the development plan system; the preparation of evidence and appearance at Examination in Public and Planning Appeals; the preparation and submission of major planning applications, including EIA; S106 negotiations; project management; and as an Expert Witness in the High Court and at Tribunals. He is a Member of the Royal Town Planning Institute and an Associate of the Institute of Environmental Management & Assessment.
I can provide advice on:
Carter Jonas has provided planning consultancy services in relation to SWMK since 2012.
This has included securing screening and scoping opinions, and project managing the Environmental Statement, a Regulation 22 submission, and a subsequent ES update.
The outline planning application is for a mixed-use sustainable urban extension on land to the south west of Milton Keynes. The site will provide up to 1,855 mixed tenure dwellings, including 60 extra care units; an employment area including provision for a GP surgery; a neighbourhood centre including retail, community and residential uses; a primary school; a secondary school; a grid road reserve; multi-functional green space; a sustainable drainage system; and associated access, drainage and public transport infrastructure.